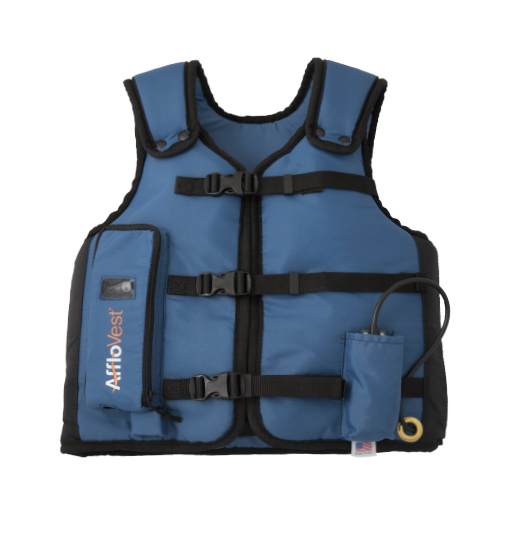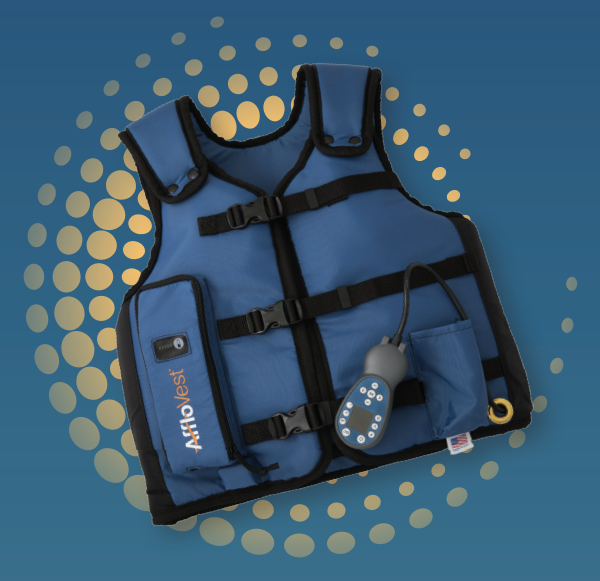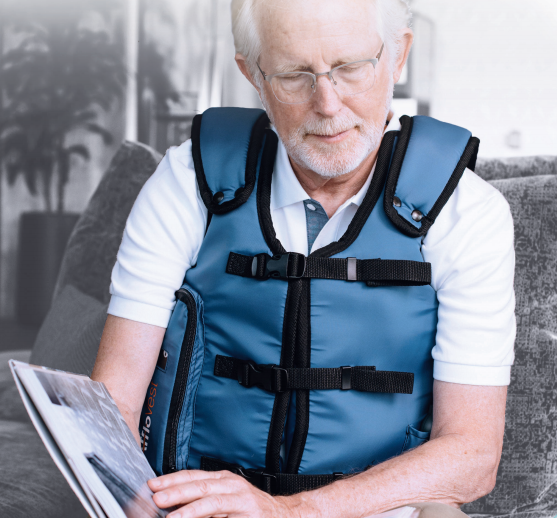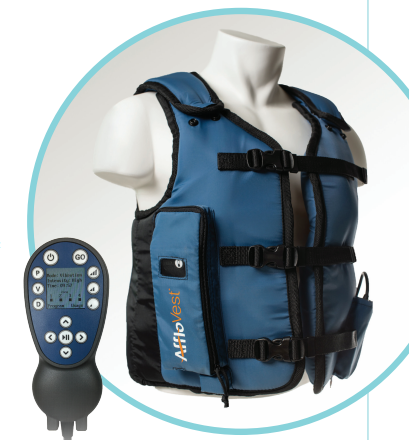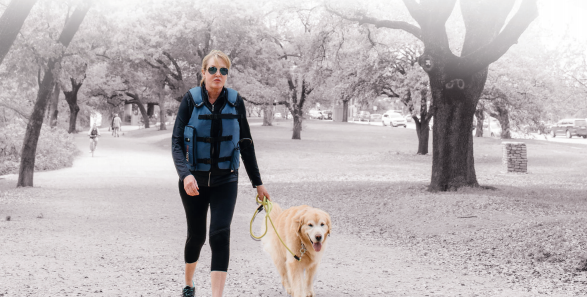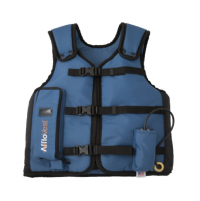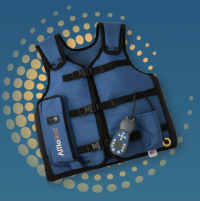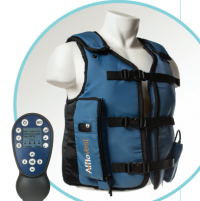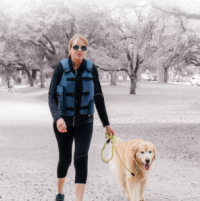 The first truly portable, battery-operated HFCWO airway clearance therapy vest, AffloVest was specifically engineered to give you the freedom and mobility to streamline therapy, enhance airway clearance, help mobilize lung secretions and more! View more
AffloVest, a tried, true and proven airway clearance therapy with more than 10,000 already in clinical use, is the first battery-operated High-Frequency Chest Wall Oscillation (HFCWO) therapy that let patients with cystic fibrosis and neuromuscular diseases receive state-of-the-art airway clearance therapy on the go.
Featuring Patented Direct Dynamic Oscillation™, AffloVest has eight mechanical oscillating motors scientifically engineered to target all 5 lobes of the lungs, front and back, for fully mobile during use. With no bulky hoses or generators, the AffloVest is engineered to encourage treatment adherence and compliance by allowing patients to experience an improved quality of life during airway clearance treatments.
AffloVest can be prescribed for:
Bronchiectasis, Cystic Fibrosis, Late Effects of Poliomyelitis, Quadriplegia, Muscular Dystrophy, Myotonic Disorders, Anterior Horn Cell Diseases, Multiple Sclerosis, Other Disorders of Diaphragm

Lightest Mobile HFCWO Vest:
The AffloVest is the lightest fully mobile during use HFCWO vest on the market.

Size Variations:
The AffloVest comes in 7 different sizes, to fit children and adults from XXS to XXL, 18 – 65+ inches in chest circumference.

Battery Operated:
With no long hoses or loud and bulky generators, the battery-powered AffloVest is fully mobile during use.

Customized Treatments:
The Percussion, Vibration and Drainage settings and intensity can be customized to personalize your treatment.
Specifications
| | |
| --- | --- |
| Weight | Lightweight, 5.12 - 9.35 lbs. |
| Treatment | Times vary depending on physician prescription |
| Size | 7 sizes XXS to XXL (18" circumference chest to 65" |
| Power Supply | Battery operated, rechargeable, AC/DC power |
| Mode of Operation | 8 oscillation motors, 8 pressure waveforms |
First during-use HFCWO fully mobile Airway Clearance Therapy
Anatomically targets all 5 lobes of the lungs, both front and back
Promotes airway clearance and secretion mobilization
Clinically improved lung function shown in clinical studies
HFCWO vest therapy can help loosen thick mucus secretions so it can be mobilized from your lungs by coughing
Clearing airways may help decrease lung infections, reduce antibiotic use and hospitalization, improve lung function
Fully mobile during use – Mobile CPT
Digital, programmable controller
Nine total setting variations
Three modes of oscillation treatment (Percussion, Vibration, Drainage)
Three adjustable intensity levels (Soft, Medium, Intense)
Compliance monitoring
Quiet during operation
AC/DC power