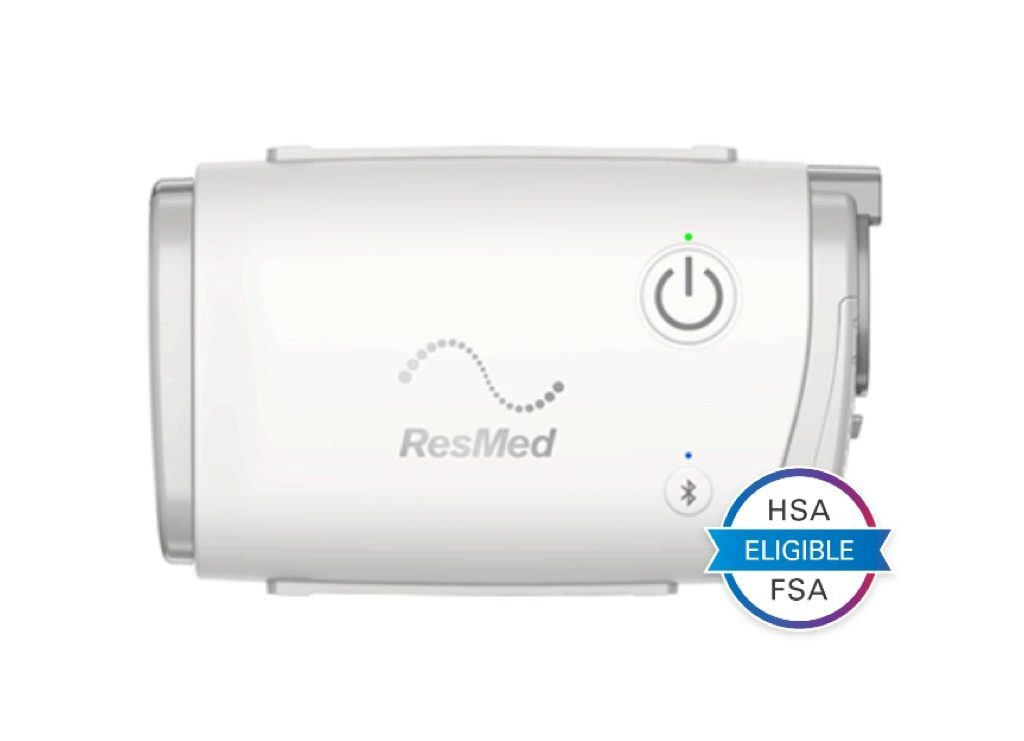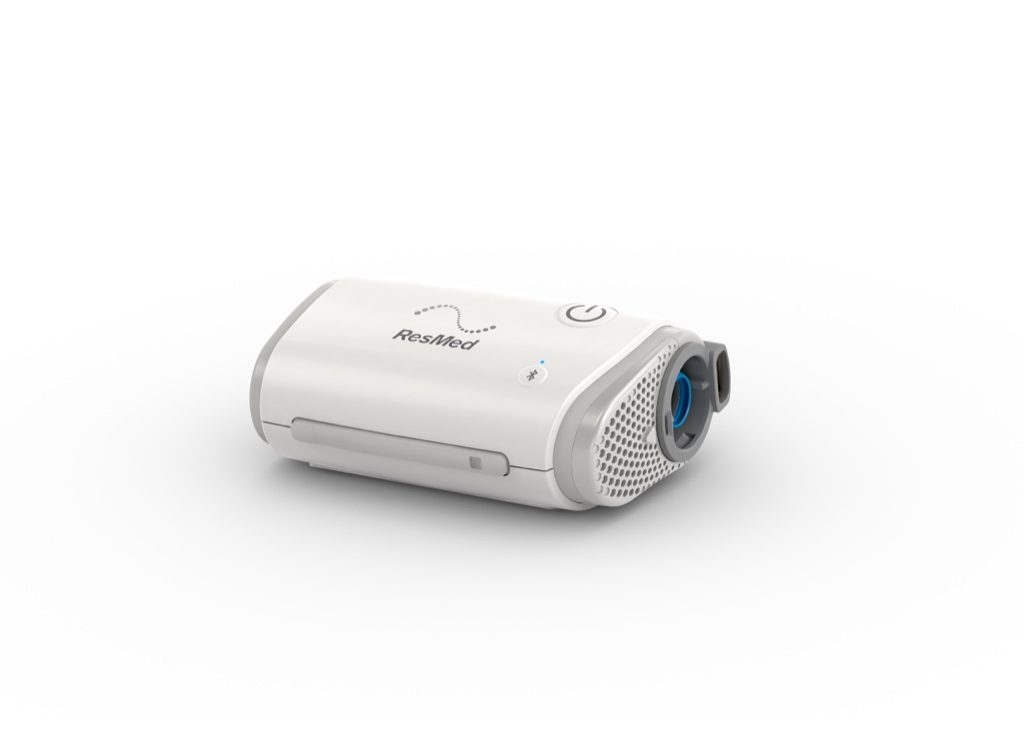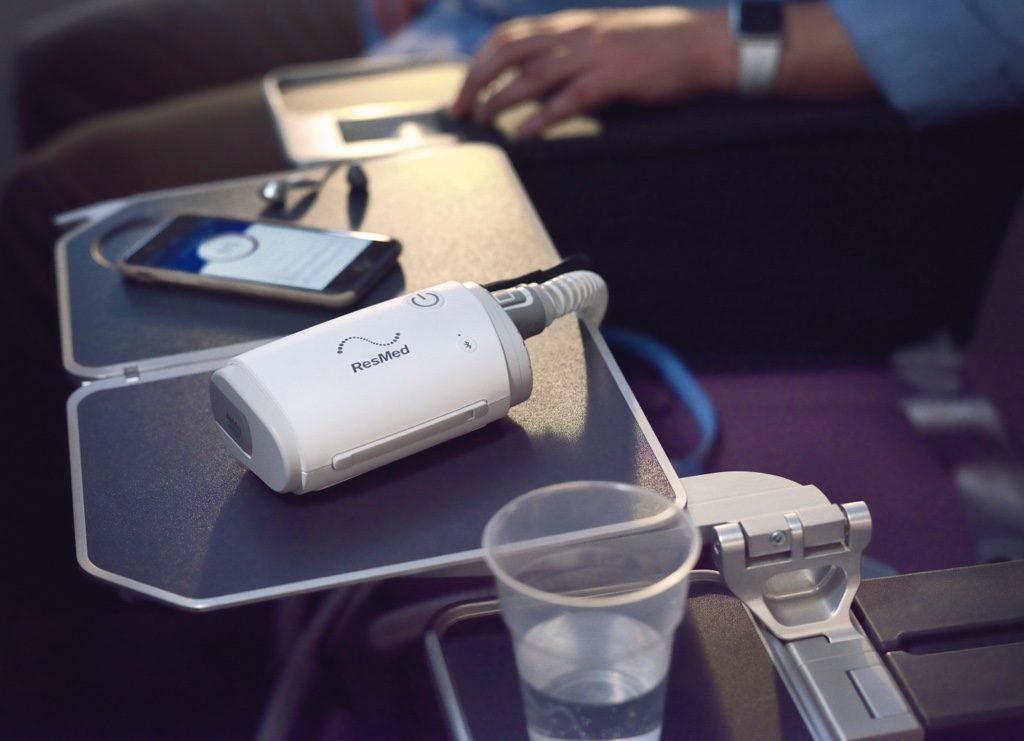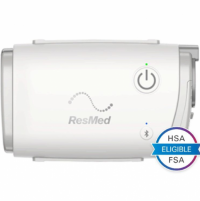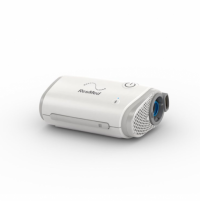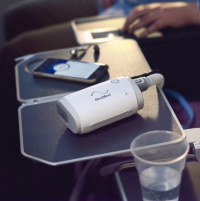 Travel light and sleep well with AirMini – a travel CPAP that will never slow you down. AirMini is tiny but still offers top quality therapy, waterless humidification and convenient control with the AirMini app. View more
The AirMini™ is the world's smallest CPAP at just 0.66 pounds (300 grams) and 5.4 x 3.3 x 2.0 inches. It comes with the same therapy modes as ResMed AirSense™ 10 bedside devices (CPAP, AutoSet™ and AutoSet™ for Her) and offers many of the same popular features including AutoRamp™, Expiratory Pressure Relief (EPR) and SmartStart™. And while it isn't required to operate the AirMini™, the AirMini™ app provides convenient control of your machine. Download it to your smart device for access to a range of adjustable comfort settings and your nightly score that tells you how well you slept.

AutoSet Auto-Adjusting Mode
Auto-adjusting mode that changes airflow pressure levels throughout the night based on your needs.

Compact, Perfect for Travel
This small, lightweight and easy-to-pack CPAP machine meets all FAA requirements so it can be used in-flight!

Quiet, Peaceful Use
The AirMini™ doesn't distract you from your life with its minimal white noise sound that it produces.

Compatible with the AirMini™ App
Easily connect your AirMini™ to the app to control many of the machine's features as well as see your therapy data.