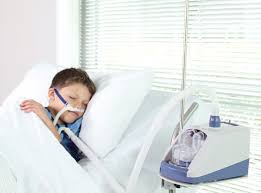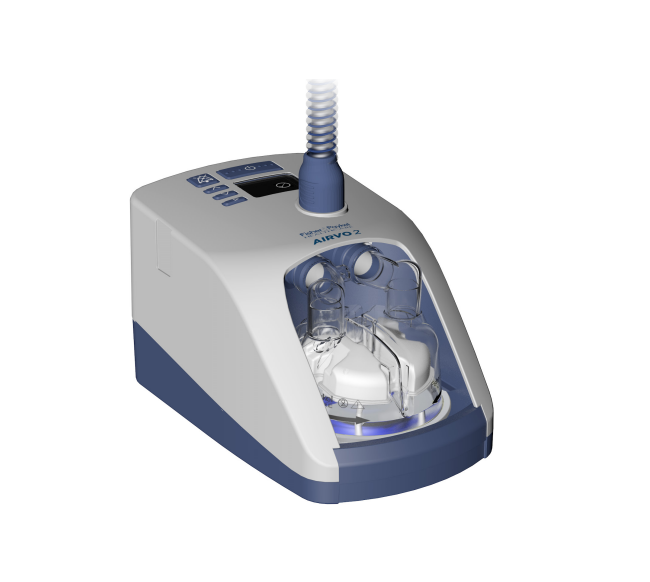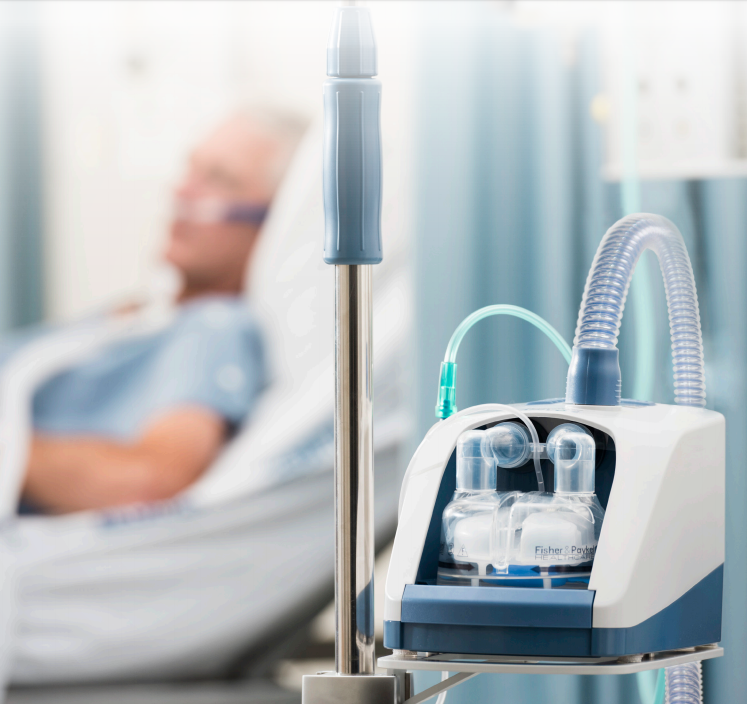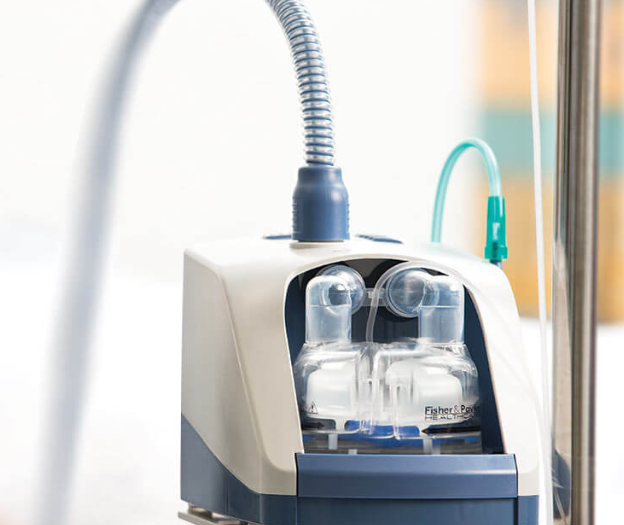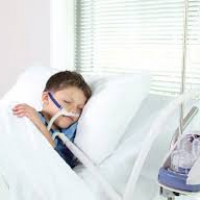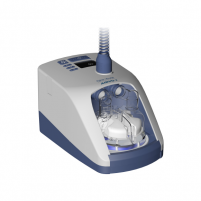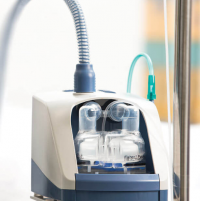 The F&P AIRVO™ 2 humidifier with an integrated flow generator delivers respiratory support and airway hydration with a focus on comfort and ease of use. View more
The AIRVO™ 2 sets a new standard for delivering Optiflow™ to patients, providing performance and convenience with its integrated flow generator and innovative oxygen delivery system. With a flow range of 2 to 60 L/min, this humidified high flow system can be used to deliver Optiflow™ from the ED and the ICU to the floors and in the home!

A Broad Flow Range
The broad flow range (2 to 60 L/min) takes your patients from the most acute environments (ICU and ED) to the home.

Adjustable Temperature and Flow Settings
Three temperature settings (37, 34, 31 °C) help achieve comfort and compliance.

A System with a Built-In Flow Generator Means It's Portable
No need for a noisy, heavy compressor or to be tethered to wall air.

A Variety of Interfaces
Specifically designed with Optiflow High Flow therapy in mind. At higher flows comfort is paramount - you need an interface designed for the job.

Designed for Simple Setup, Use and Cleaning
Helpful onscreen animations assist with setup and troubleshooting.

Optiflow™+ Nasal Cannula
Soft, flexible prongs with a wide-bore design that reduces gas jetting. The prongs contour to the patient's nose.

AirSpiral™ Tube
The 2-in-1 tube connects with both Optiflow™+ and Optiflow™ Junior nasal cannula. It features an integrated temperature sensor. No external probes, cables or adaptors required.
Specifications
| | |
| --- | --- |
| Dimensions | 295 mm x 170 mm x 175 mm (11.6" x 6.7" x 6.9") |
| Weight | 4.8 lb - unit only; 7.5 lb packaged |
| Humidity Output | Complies with ISO 8185:2007 standard |
| Flow Settings | 10 to 60 L/min (increments 5 L/min) - default |
| Flow Settings | 2 to 25 L/min (increments 1 L/min) - junior mode |
| Patient Interfaces | F&P Optiflow+ nasal cannulas |
| Patient Interfaces | F&P Optiflow+ tracheostomy interfaces |
| Patient Interfaces | Masks with standard 22 mm medical taper |
| Electrical Ratings | 50-60 Hz, 100-115 V ~ 2.2 A (2.4 A max) |
| Electrical Ratings | 220-240 V ~ 1.8 A (2.0 A max) |
High Performance - Designed to exceed the ISO standard for respiratory humidification
Up to 60 L/min of supplemental oxygen
Versatile - Variety of Optiflow patient interfaces for upper and bypassed airways
Wide flow range: 2-60 L/min
Set Up & Use - Graphical display menu for settings, integrated O2 mixing, inbuilt O2 sensor
No probes or external air supply required
AirSpiral™ heated breathing tube - includes dual spiral heater-wires and integrated temperature sensor
AIRVO 2 can be used with Optiflow nasal cannula interfaces as well as direct-connect tracheostomy and mask interfaces
Controlled Oxygen Delivery - Oxygen from a concentrator or cylinder can be added
Designed for simple setup, use and cleaning
On-screen animations are designed to assist with set up and troubleshooting
Adjustable temperature and flow settings
Three temperature settings, 37, 34 and 31 °c and integrated slow generator delivers flow from 2 - 60 L/min