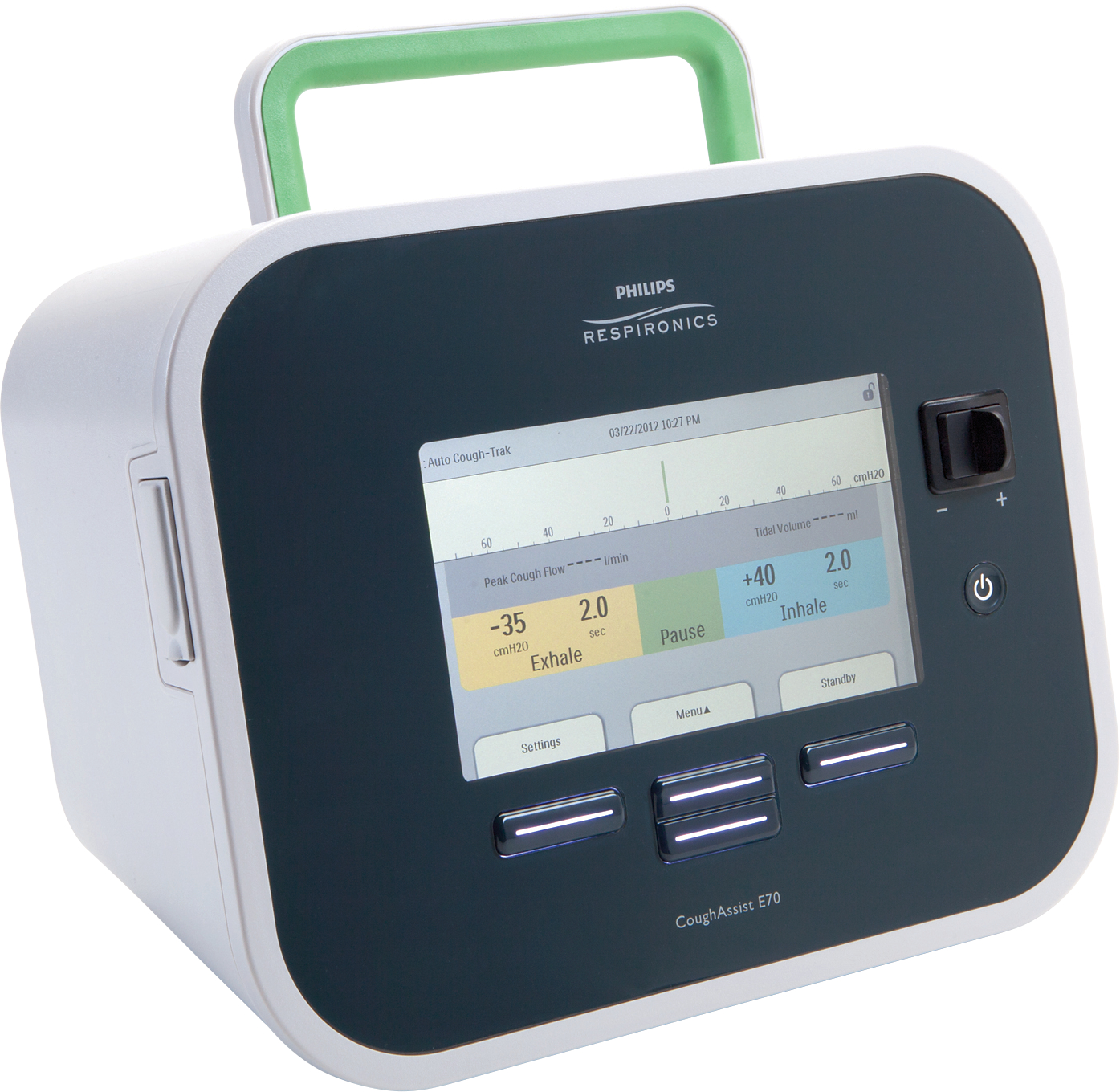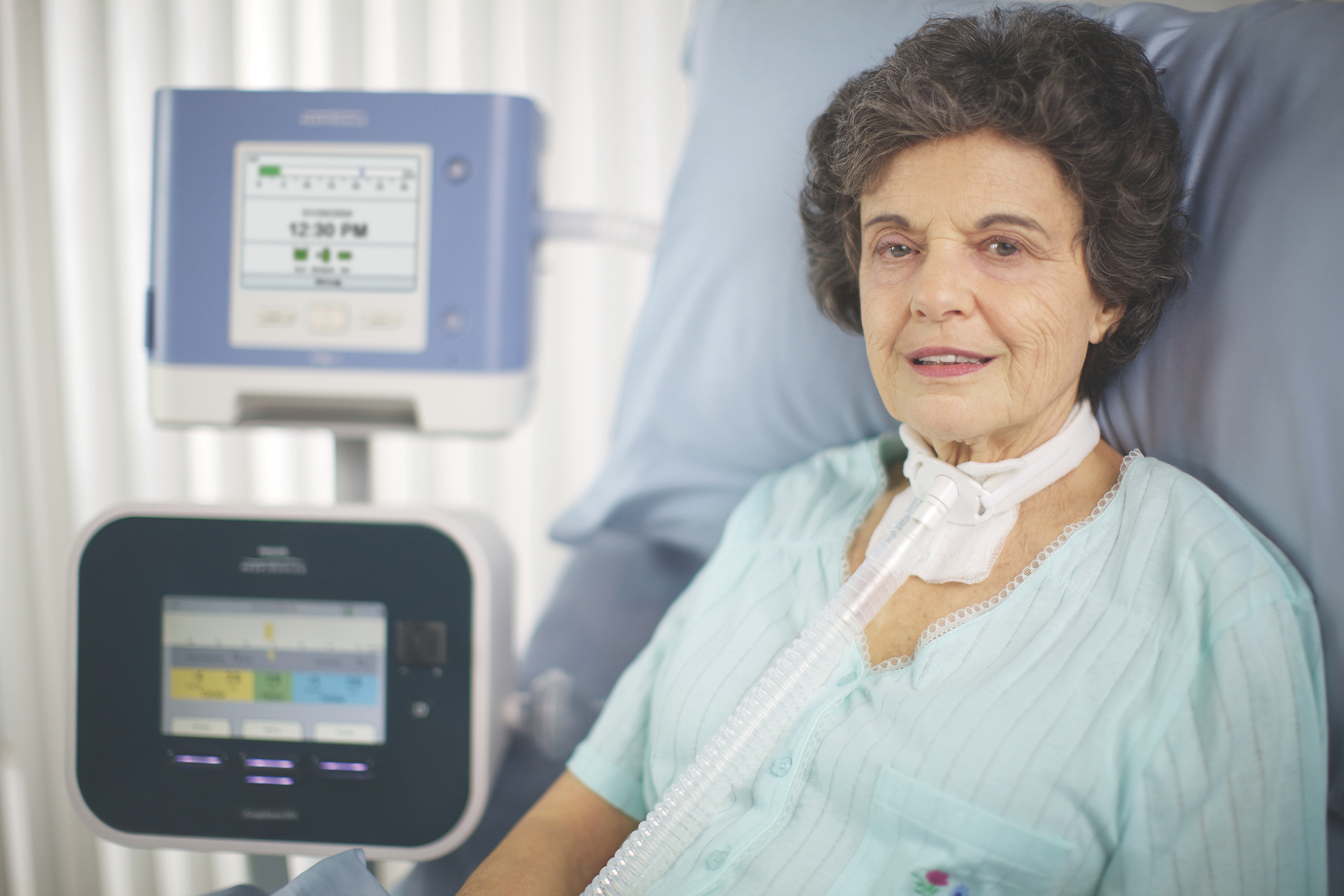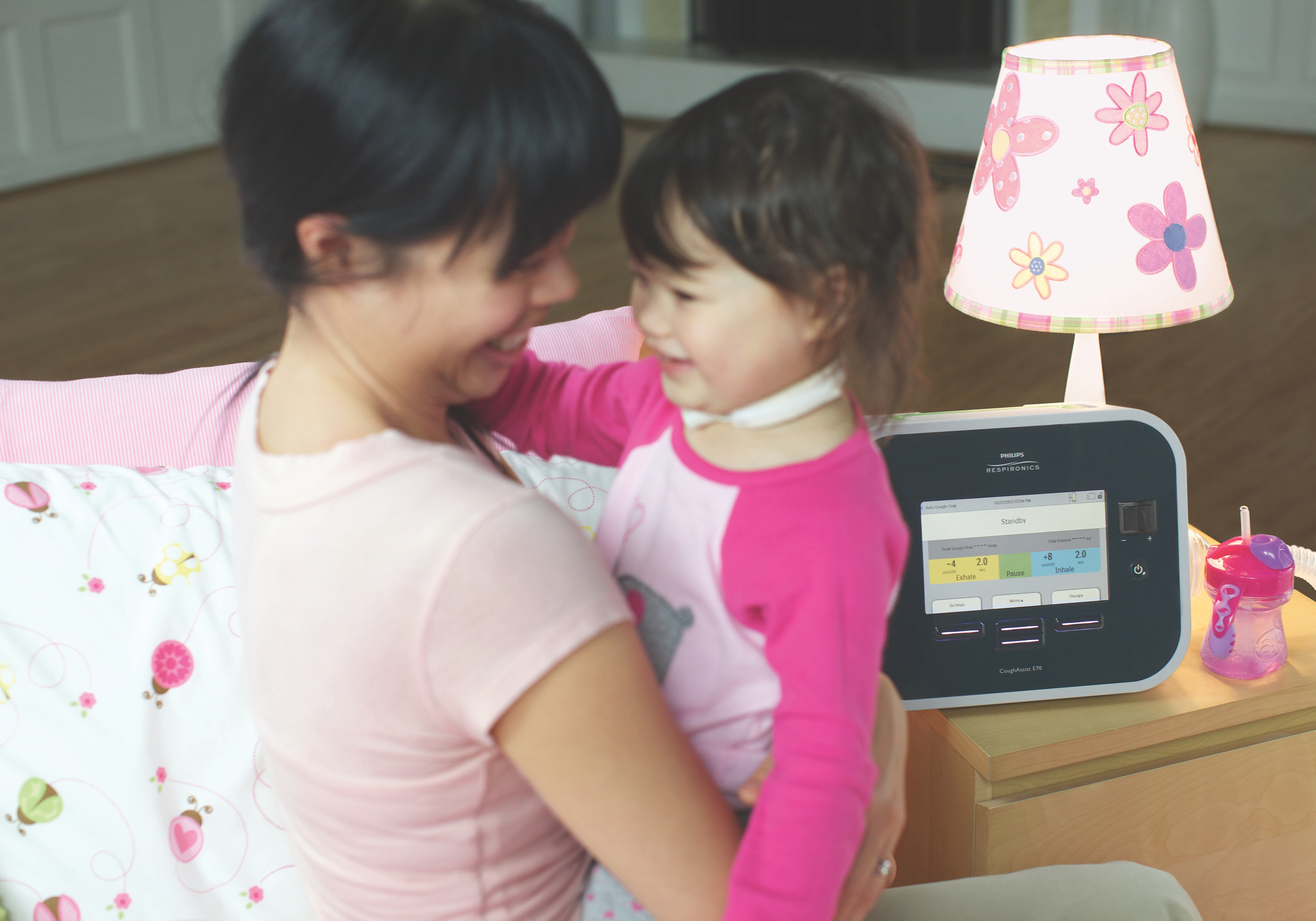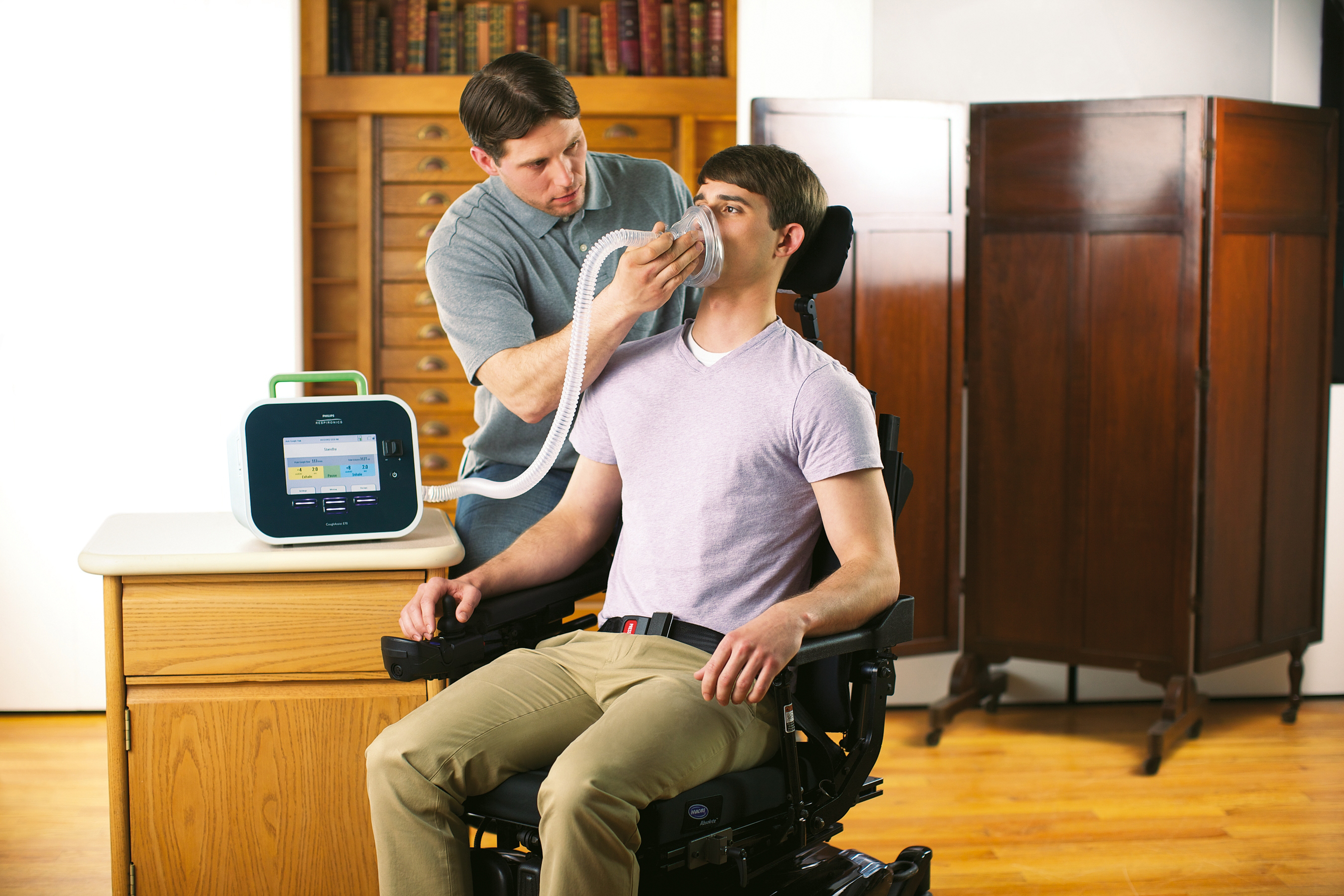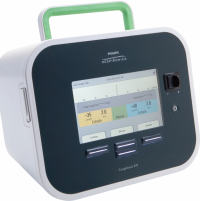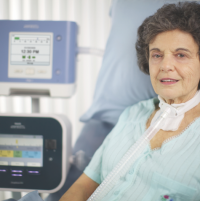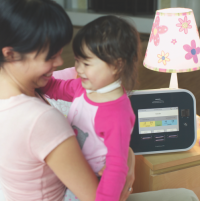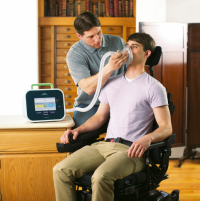 Proven technology that's effective, comfortable and easy to use. When compared with traditional suction methods, CoughAssist T70 provides a better alternative when it comes to clearing the airway. View more
CoughAssist T70 clears secretions from the lungs by gradually applying positive air pressure to the airway and then rapidly shifting to negative air pressure. The resulting high expiratory flow simulates a deep, natural cough. Thanks to an enhanced user-friendly digital interface and preset prescriptions, setting inhale/exhale pressure and initiating therapy is simpler than ever. The comfort-driven Cough-Trak's automatic sensitivity allows patients to initiate therapy and synchronize treatment with their own breathing pattern.

Non-Invasive Air Delivery Reduces Risk and Discomfort
Instead of introducing a suction catheter into the airway, the device delivers air non-invasively through a face mask, mouthpiece, or a simple adapter that allows the device to function with an endotracheal or tracheostomy tube. This reduces discomfort and risk of infection while effectively clearing tracheobronchial secretions.

Lightweight for Easy Transport
Weighing less than 9 lbs, CoughAssist is compact, lightweight, and easy to transport. Use it just about anywhere.

Automatic Sensitivity for Comfortable Treatment
Cough-Trak, a unique triggering feature with automatic sensitivity, enables the device to synchronize with the user's breathing pattern for enhanced breath delivery. It allows more control of therapy and a comfortable, more natural treatment.

Power Options for a New Level of Flexibility
In addition to AC and DC power options, CoughAssist T70 has a detachable Lithium-Ion battery that adds a new level of flexibility with up to four treatments on a single charge. The detachable battery is readily accessible, easily changed, and interchangeable with Trilogy.

Data Management Enhances Clinical Reporting and Evaluation
Achieve the most effective cough with feedback from the CoughAssist T70. Patients and caregivers can monitor data, such as tidal volume, peak cough flow, and oxygen saturation to enhance therapy effectiveness. DirectView software allows for enhanced clinical reporting and evaluation, providing cough waveform data, short-term trends, and patterns of usage.

Foot Pedal for Hands-Free Operation
You can use the foot pedal accessory to initiate manual therapy. It can be connected to the remote control connector on the back of the CoughAssist T70.
Specifications
| | |
| --- | --- |
| Operating Temperature | 5° C to 35° C |
| Relative Humidity | 15 to 95% (non-condensing) |
| Atmospheric Pressure | 101 kPa to 77 kPa (approximately 0-7500 ft) |
| Weight | 3.8 kg (8.4 lbs) w/o detachable battery |
| Weight | 4.3 kg (9.4 lbs) w/ detachable battery installed |
| Size | 11.5" W x 9.1" H x 7.5" D |
| Preset Programs | 3 |
| Modes | Manual and Auto |
| Maximum Positive Pressure | 70 cm H2O |
| Maximum Negative Pressure | -70 cm H2O |
| Triggering | Cough-Trak on/off (not available in Manual mode) |
| Inhale Flow | Low, medium, high |
| Inspiratory Time | 0.0 to 5.0 secs (not available in Manual mode) |
| Expiratory Time | 0.0 to 5.0 secs (not available in Manual mode) |
| Pause Time | 0.0 to 5.0 secs (not available in Manual Mode) |
| Pause Time | 0.0 to 5.0 secs (not if Cough-Trak enabled) |
Weighing less than 9 lbs., it is compact, lightweight and easy for patients to transport
Easy to use
Comfort-driven
Tidal volume can be monitored to help determine the proper inspiratory pressure needed to deliver a deep inhalation
Patients and caregivers can monitor these data, as well as oxygen saturation levels, in order to enhance therapy
Detachable Lithium Ion battery adds a new level of flexibility with up to four treatments on a single charge
CoughAssist T70 mechanical in-exsufflation can minimize the risk of pneumonia and infections
Less irritating, less painful, less tiring, and less uncomfortable than tracheal suctioning
72% of patients also found it to be more effective than suctioning
Reduced hospitalization rates for respiratory complications of neuromuscular disease