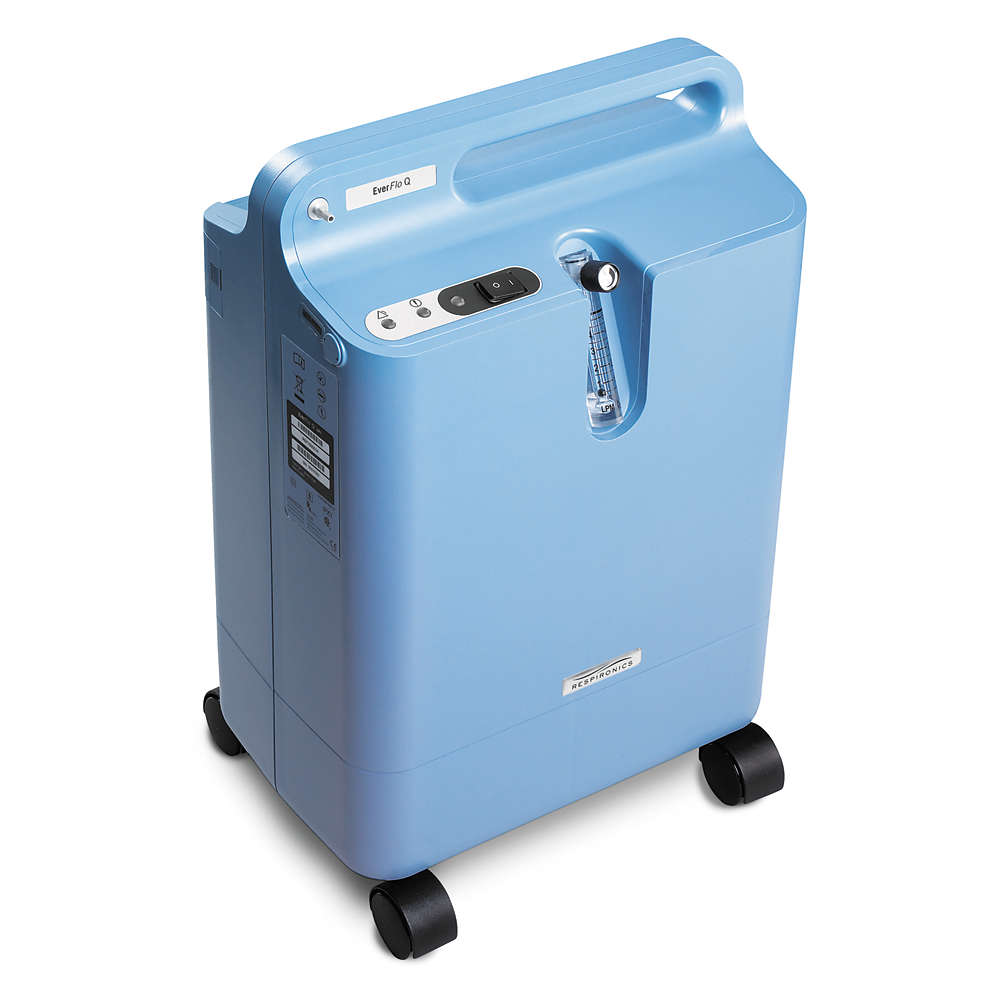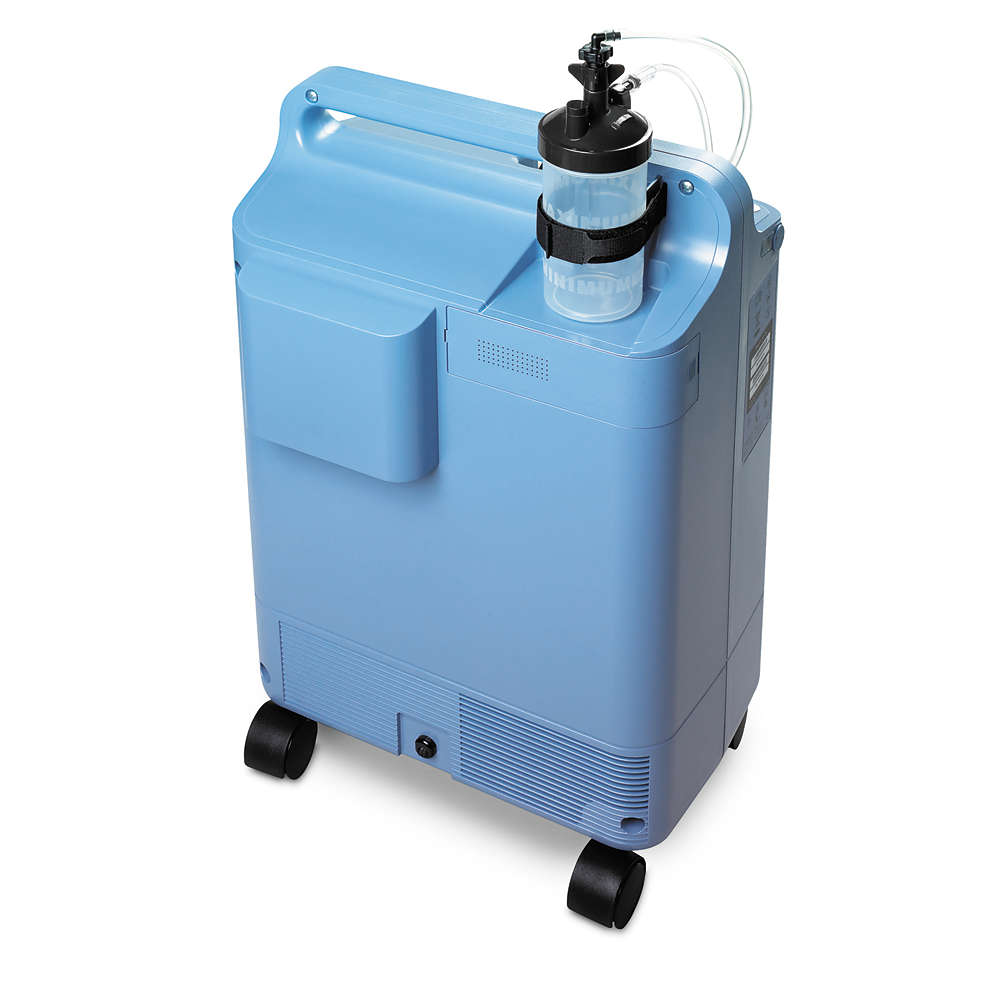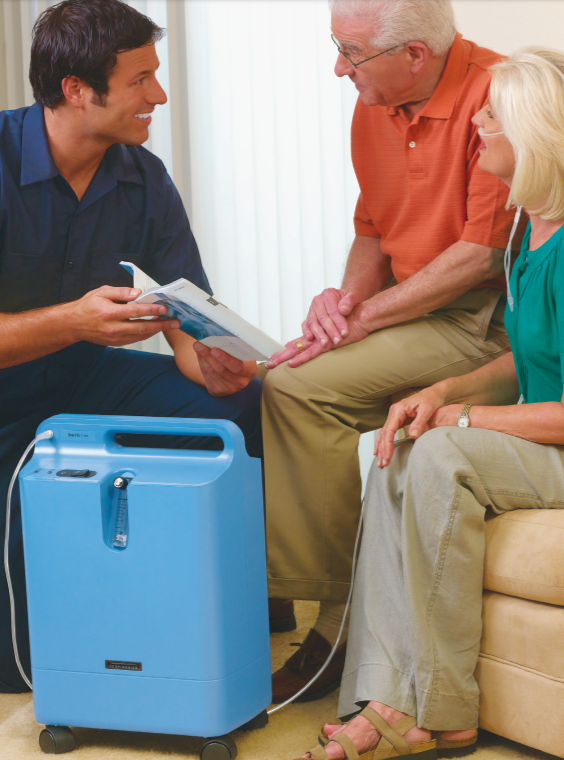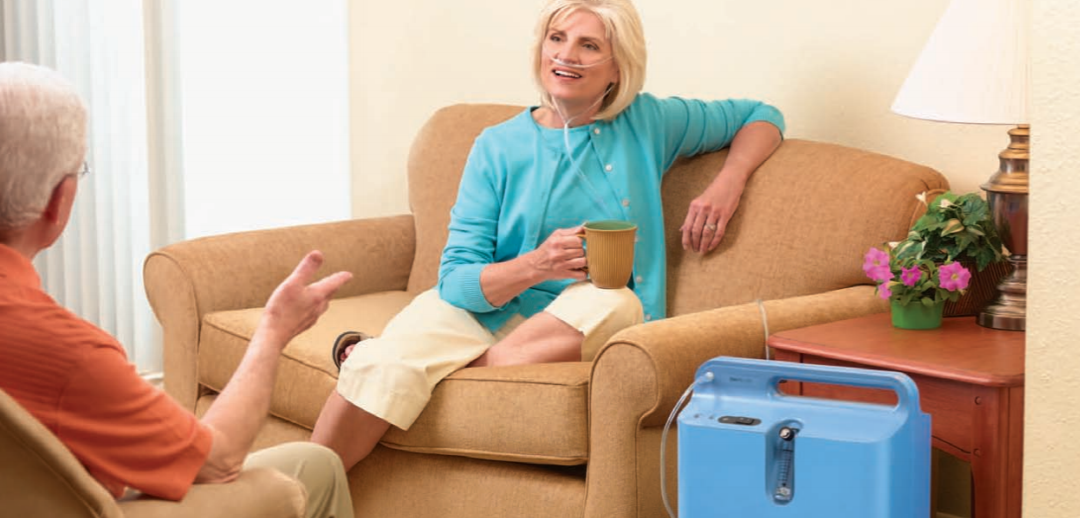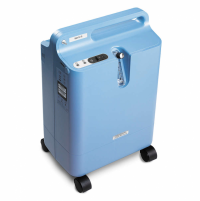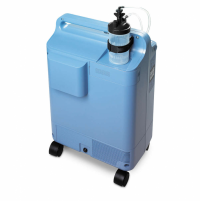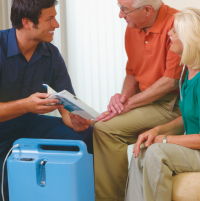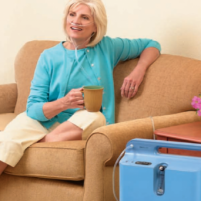 The EverFlo Q is a unique stationary concentrator that delivers the features homecare providers want and patients deserve. EverFlo Q is lightweight (only 31 lbs), quiet, small and sleek. View more
The EverFlo Q Stationary Oxygen Concentrator from Respironics is compact, weighs 31 pounds and is the first ultra-quiet concentrator available at an affordable price. It has the ease of use of our popular EverFlo oxygen concentrator and adds an ultra-quiet sound level.
Compact Design Looks Less Like a Medical Machine
EverFlo's ergonomic design takes up less space and doesn't draw as much attention.

The Right Fit Series Focuses on Patients' Needs
EverFlo is part of the Right Fit, a complete portfolio of oxygen products and programs inspired by patients and built for business.

Ultra-quiet Operation Reduces Noise Complaints
The EverFlo Q has only a 40 decibel sound level, which significantly increases patient satisfaction. A feature advantage that's attractive to both physicians and patients.

Low Maintenance for Reduced Service Costs
No homecare provider filter change for two years. Patients do not ever have to change filters.

Lower Power Consumption Makes EverFlo Patient-friendly
The system uses less electricity and produces less heat.

Humidifier Bottle Platform for Extra Flexibility
The platform is designed to be compatible with all bottle styles and features an easy-to-use closure.
Specifications
| | |
| --- | --- |
| Input Voltage | 120 VAC +/- 10% |
| Input Frequency | 60 hz |
| Power Consumption | Average 350 watts |
| Oxygen Concentration | At 5 lpm - 93% (+/- 3%) |
| Liter Flow | 0.5 to 5 liters per minute |
| Weight | 31 lbs (14 kg) |
| Sound Level | 45 dBA typical |
| Dimensions | 23" (584 mm) h, 15" (381 mm) w, 9.5" (241 mm) d |
| Required Maintenance | Compressor intake filter: change every 2 years |
| OPI (Oxygen Percentage Indicator) Alarm Levels | Low oxygen: 82%, very low oxygen: 70% |
| Operating Temperature | 55°F to 90°F (12°C to 32°C) |
| Storage/Transport Humidity | -30°F to 160°F up to 95% relative humidity |
| Operating Humidity | Up to 95% relative humidity |
| Outlet Pressure | 5.5 PSI |
| Operating Altitude | 0 to 7,500' (0 to 2,286 m) |
Provides ultra-quiet sound level of 40 dBA (under typical use)
Reduces noise complaints and associated costs and time
Internal tubing storage keeps tubing conveniently available for use
Metal cannula connector for greater durability
Interface panel with on/off switch and alarm indicators
Recessed flow meter reduces the risk of breakage
Molded handle that's easy to pick up and transport with one or both hands
Humidifier bottle holder compatible with all bottle styles
Green logo on Philips environmentally friendly products, so you can make the right environmental choice
EverFlo is significantly lighter, quieter, and more energy efficient than its predecessor
Improvements include reductions of weight (40%), energy usage (24%), and packaging (15%)