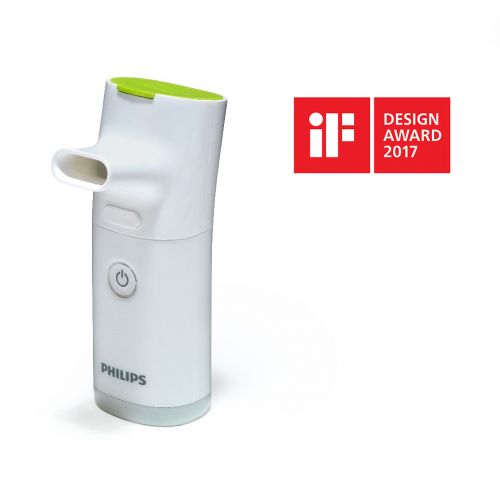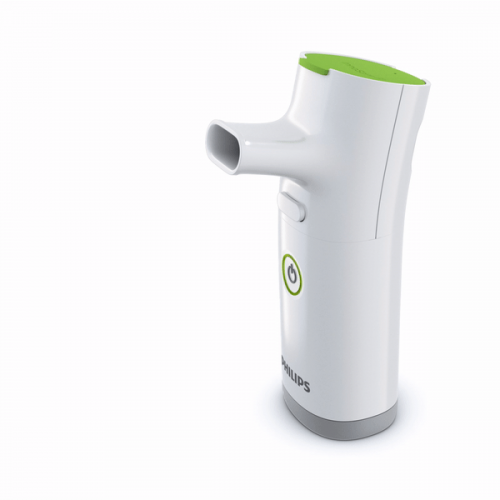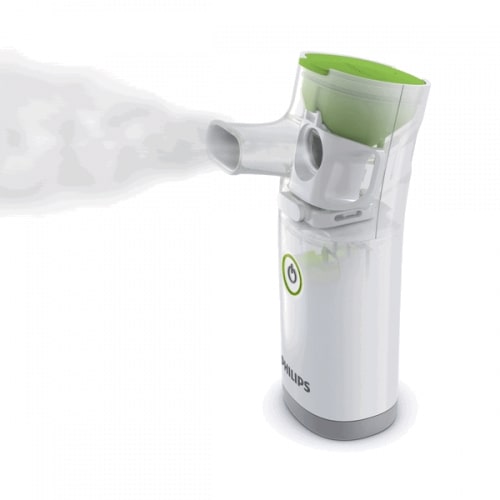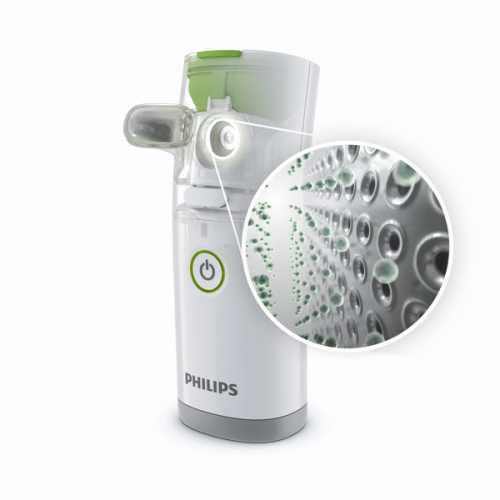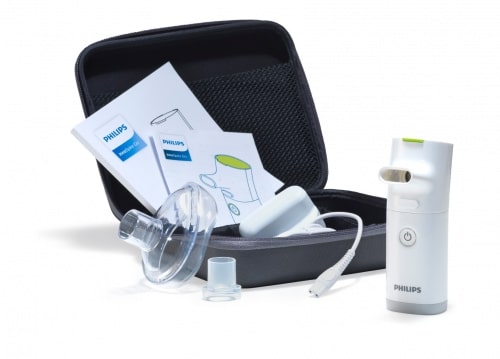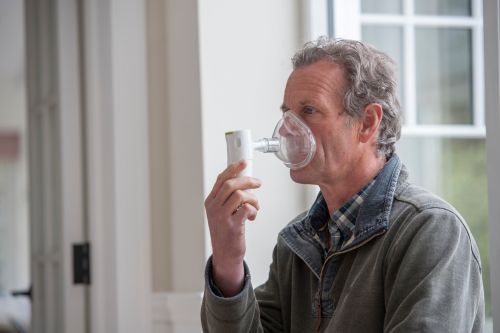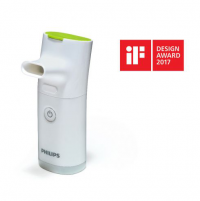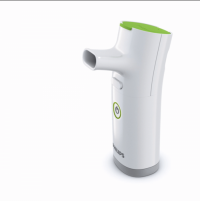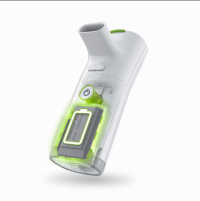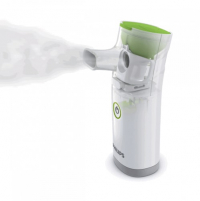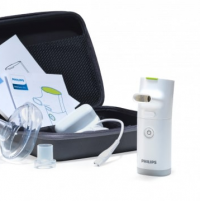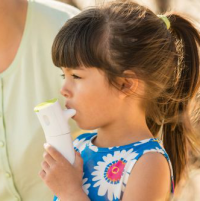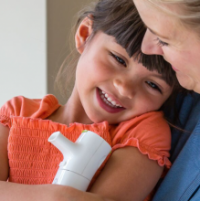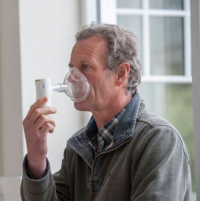 The Philips InnoSpire Go is designed to give you more time for life. This portable mesh nebulizer delivers treatments in 4 minutes, giving you more time for those special moments with family and friends. View more
The InnoSpire Go portable mesh nebulizer is fast, effective and easy to use. It is designed to shorten treatment time, giving you or your child more time for those special moments with family and friends.

The InnoSpire Go is a virtually silent, handheld nebulizer designed as a fast, convenient, and portable treatment option for the rising population of both children and adults with chronic respiratory conditions. InnoSpire Go simplifies the delivery of inhaled medication, offering fast and effective four-minute treatment, reducing treatment time by 25%.

Treatment in 4 Minutes
InnoSpire Go provides efficient medication delivery. The high-quality aerosol is delivered faster and less medication is wasted.

Easy to Use Two-Part Construction
Cleaning and maintenance is fast and simple with just two easily detachable parts. Simply remove the mouthpiece to wash and click back into the base when dry.

Clinically Proven Vibrating Mesh Technology
InnoSpire Go features Aerogen's Vibronic® mesh technology used in hospitals worldwide. The mesh vibrates, drawing the medicine through approximately 1,000 precision- formed microscopic holes creating a fine aerosol mist. Medication reaches deep into your lungs, where it's most needed and most effective.

Built-In, Long Life Battery
The rechargeable battery provides up to 30 treatments (120 minutes of use) between each charge.
Included in your package:
InnoSpire Go Handset
InnoSpire Go Mouthpiece Assembly
AC Power Adapter
LiteTouch Medium Mask
Mask Adapter
Carry Case
User Manual
Specifications
| | |
| --- | --- |
| Size | 2.75 in x 1.75 in x 5.30 in |
| Weight | 4 ounces |
| Battery | Lithium Ion |
| Warranty | Handset: 2 Yrs; Mouthpiece: 1 Yr |
| Replacement | Mouthpiece assembly - every 12 months |
Delivers medication in 4 minutes**
Provides efficient medication delivery - high-quality aerosol is delivered faster and less medication is wasted***
Easy to use two part construction makes it simple to clean and maintain
Features clinically proven Aerogen Vibronic® vibrating mesh technology used in hospitals worldwide
Rechargeable battery delivers up to 30 treatments (120 minutes of use) per charge
Designed for both adults and children
Can be used with or without a LiteTouch mask
A valid prescription is required for the purchase of this product