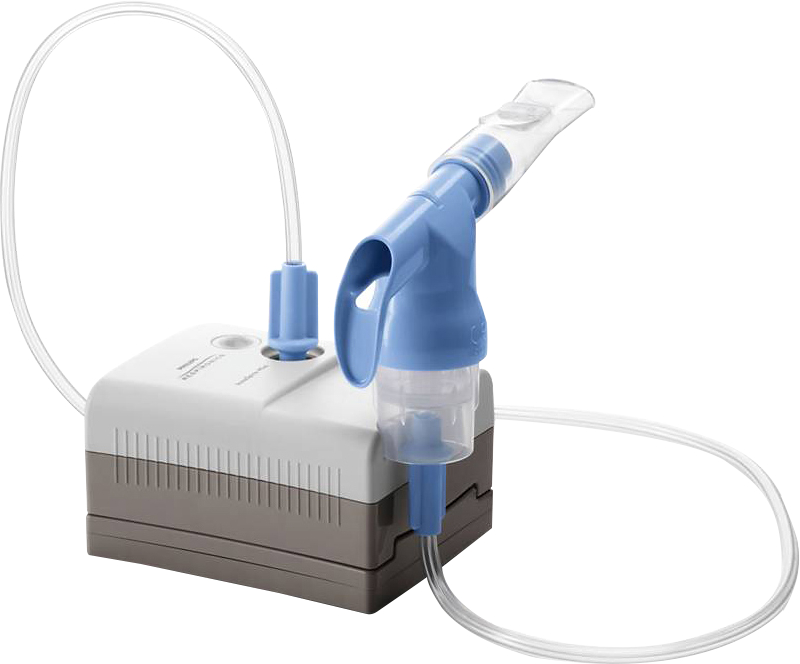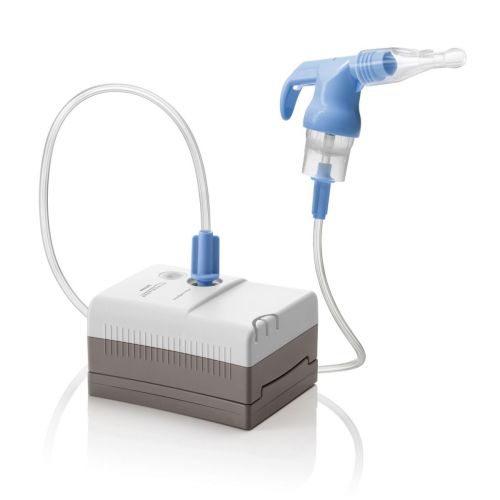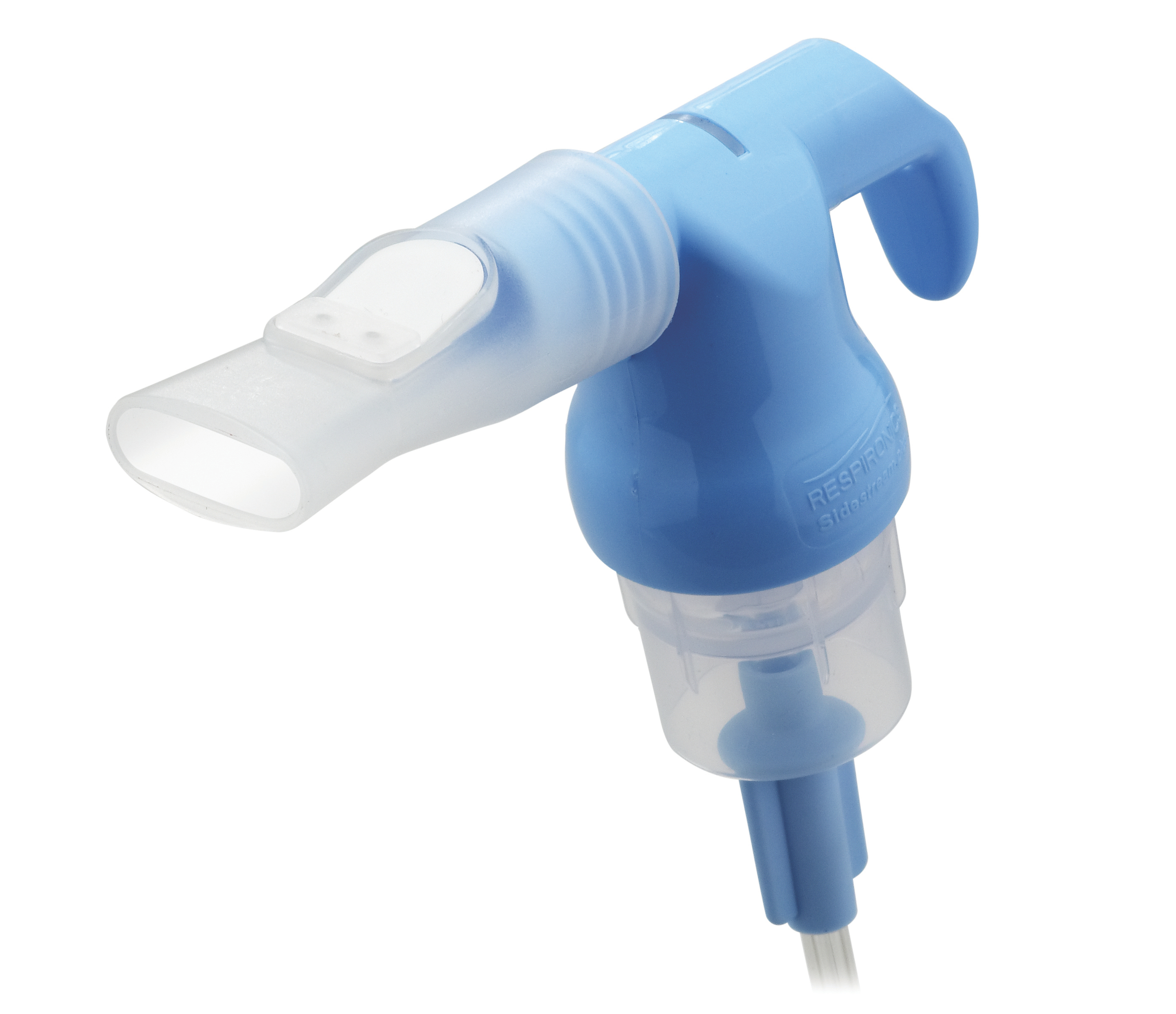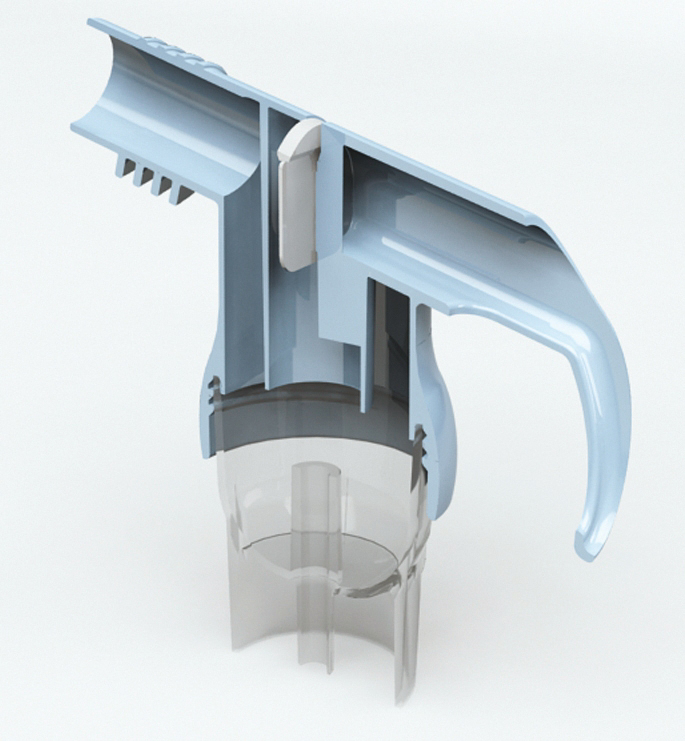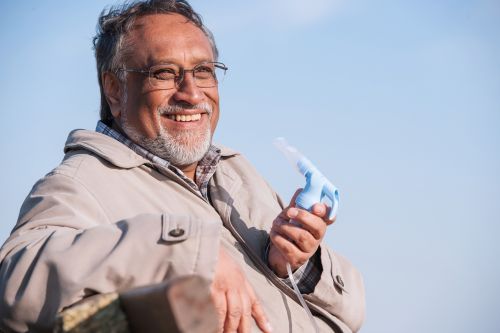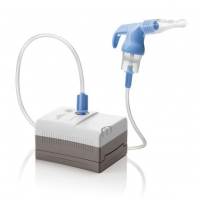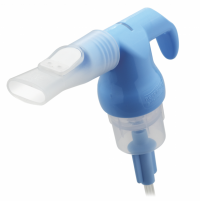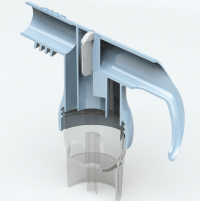 Get the InnoSpire Mini compressor nebulizer system so you can enjoy the important things in life. The InnoSpire Mini gives you the freedom to nebulizer your medication whenever you want and wherever you are. View more
Helping you enjoy the important things in life. The InnoSpire Mini, a portable nebulizer, allows you to nebulize your medication whenever you want, wherever you are. An ideal traveling companion, lnnoSpire Mini's compact size gives you the independence to get the most out of life.

Allows for Easy Transport
Compact, lightweight and reliable, this nebulizer provides independence for people who want to get the most out of life. The SideStream Plus reusable nebulizer provides fast, effective treatment and can be used to effectively deliver most commonly prescribed aerosol medications.

Choose the Time and Place That's Right for You
An optional rechargeable lithium-ion battery operates the InnoSpire Mini compressor for up to 90 minutes between charges (and can be fully recharged in approximately 6 hours). A 12V DC (car) adapter enables the compressor to be powered in autos, trucks, boats and recreational vehicles. The compressor can also be powered by the traditional 110V AC wall outlet. InnoSpire Mini is compliant with selected FAA environmental RTCA/DO-160-F standards for airborne equipment as well as the international basic safety and essential performance standard IEC 60601-1 third edition and its amendments.

SideStream Plus Breath-Enhanced, Reusable Nebulizer
The SideStream Plus breath-enhanced, reusable nebulizer features an easy-action inspiratory valve that opens on inspiration to boost medication delivery and closes on exhalation, preserving medication and reducing waste.1 Significantly less pressure is needed to open the inspiratory valve, making it ideal for weak breathers, such as pediatric and elderly patients.
Included in your package:
SideStream Plus High-Efficiency, Reusable Nebulizer
Optional Rechargeable Lithium-Ion Battery
12V DC (Car) Adapter
AC Adapter
Carrying Case
Spare Filters
Mouthpiece
Tubing
User Manual
Specifications
| | |
| --- | --- |
| Size | Compressor: 4.5" x 3.5" x 2.1" |
| Size | Battery: 4.5" x 3.5" x 0.8" |
| Weight | Compressor: 0.93 pounds (0.42 kilograms) |
| Weight | Battery: 0.4 pounds (0.188 kilograms) |
| Operating Range | 41˚ to 104˚F; 10 to 95% relative humidity |
| Electrical Requirements | Compressor: 12V DC, 1250 mAh |
| Electrical Requirements | Battery: 12V DC, 1700 mAh |
| Noise Level | 58 ±4 dBA |
| Nebulization Rate | 0.2 ml. per minute |
| Mass Median Diameter (MMD) | ~ 5.0 µm |
| Nebulization Capacity | 8 ml. |
| Maximum Pressure of Compressor | 30 PSI |
| Maximum Liter Flow of Compressor | ~ 8 liters per minute |
| Average Flow Rate of Compressor | 3.4 liters per minute |
| Fine Particle Fraction | 51.44% below 5 µm |
| Operating Time with Battery | Up to 90 minutes |
| Mode of Operation | Intermittent |
| Number of Treatments Per Charge | Up to 12 treatments* |
| Battery Charging Time | Approximately 6 hours |
| Replace SideStream Plus | Every 6 months |
Compact size allows for easy transport
Combined with SideStream Plus Nebulizer, designed to deliver treatment in 6-8 minutes*
Compatible with commonly prescribed nebulizer medications
Includes SideStream Plus reusable nebulizer
Designed for intermittent use
Rechargeable lithium ion battery, operates compressor for up to 90 minutes between charges
A valid prescription is required for the purchase of this product