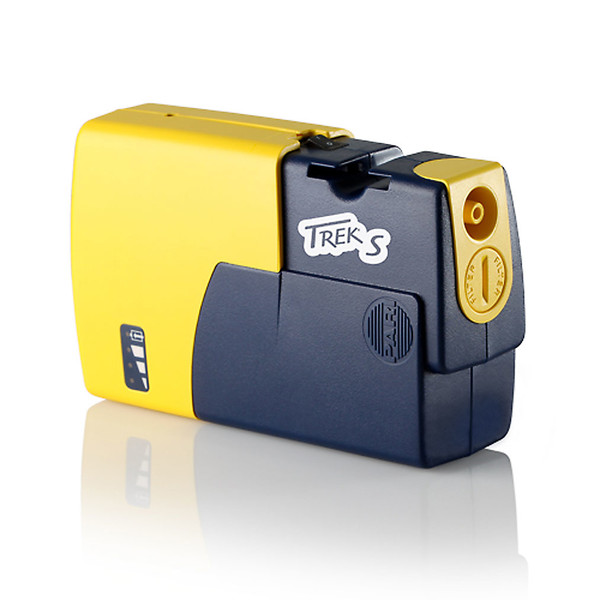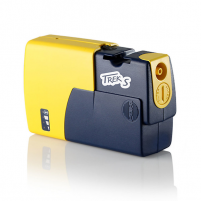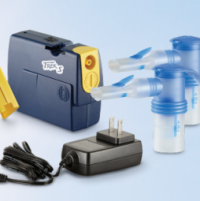 Take your treatments wherever life takes you with the Trek® S Portable Aerosol System from PARI. View more
Experience the freedom of portable aerosol therapy! The PARI Trek® S Portable Aerosol System is designed from PARI's long legacy of clinically proven products and incorporates fast, efficient aerosol treatments with portable technology. Perfect for those with active lifestyles, Trek® S allows you the freedom to take treatments anywhere.

The Ultimate in Convenience and Portability
It comes with both a 12V DC adapter and an optional lithium-ion battery. The Trek® S Portable Aerosol System delivers consistent particle size to maximize medication delivery to the lungs in just 5-6 minutes!
It's small and lightweight (< 1 lb.)
A convenient carrying case included
Includes a 3-year warranty
The Difference Is in The Delivery
The PARI Trek® S with LC Sprint Nebulizer delivers more medication in less time compared to other portable systems. This top-quality device gives you 2 LC Sprint Nebulizers, making this product bundle a great deal!
Included in your package:
PARI Reusable Nebulizer
Backup Nebulizer
Trek® S Compressor
Wing-Tip® Tubing
AC Adapter
12V DC Adapter
User Manual
Deluxe Carrying Case
Deluxe Includes Lithium-Ion Rechargeable Battery
Specifications
| | |
| --- | --- |
| Operating pressure | 14.5 PSI (1.0 bar) |
| Liter Flow | 4.0 LPM |
| Weight | 0.8 lbs (1.2 lbs w/ battery) |
| Warranty | Compressor: 3 Years |
| Warranty | Battery: 6 Months |
| Battery Life | 40 Minutes |
| Battery Charging Time | 2 Hours |
| Total Output Rate | 440 mg/min |
| Mass Median Diameter (MMD) | 3.8 μm |
| %RF (Mass Percentage <5 μm) | 65% |
| Average Treatment Time | 5-6 minutes |
Experience the freedom of portable aerosol delivery
Consistent medication delivery to the lungs
Fast and efficient treatments
Bacterial contamination can be reduced* when nebulizer cup is replaced
It's small and lightweight (< 1 lb.)
A convenient carrying case included
Includes a 3-year warranty