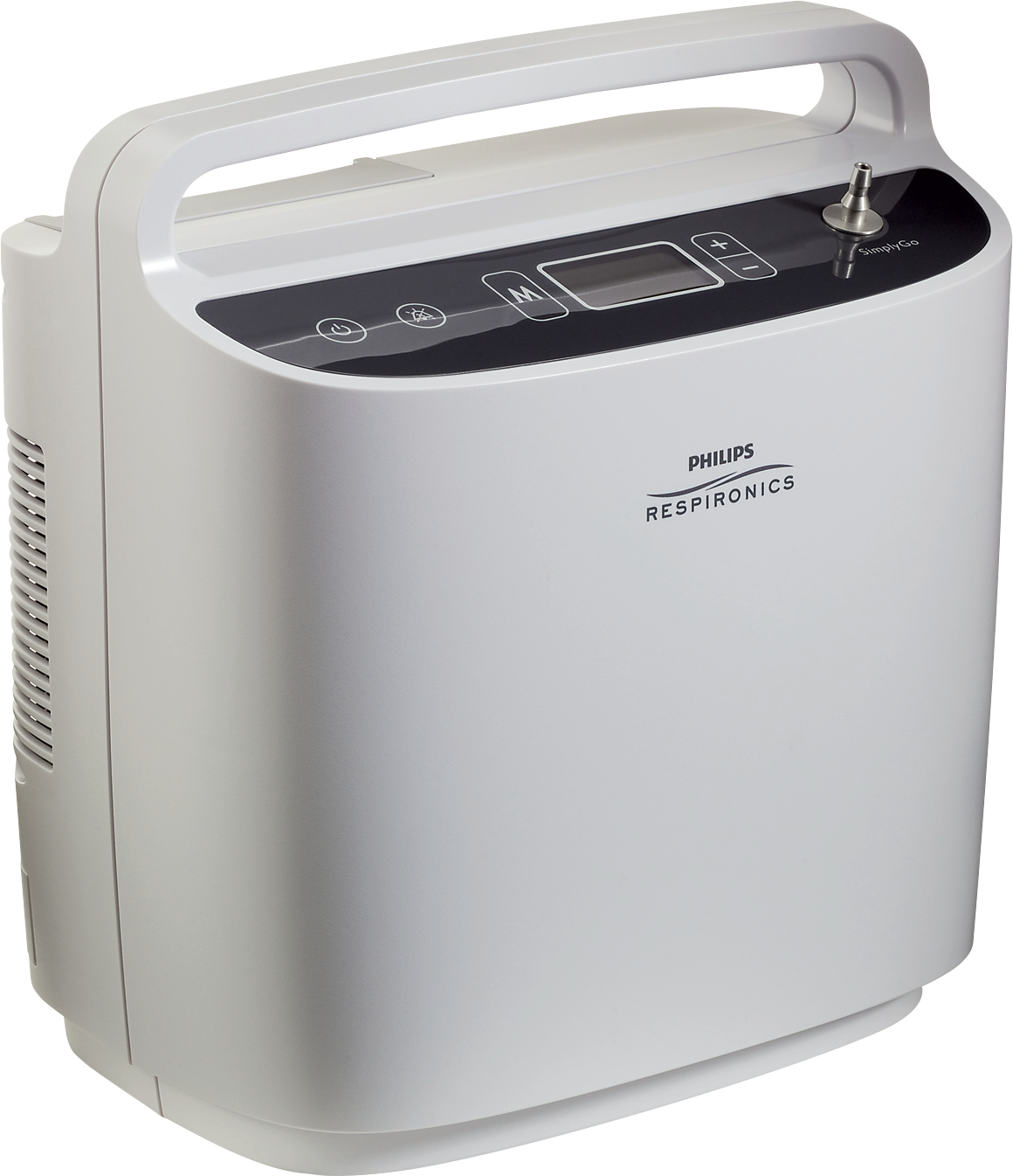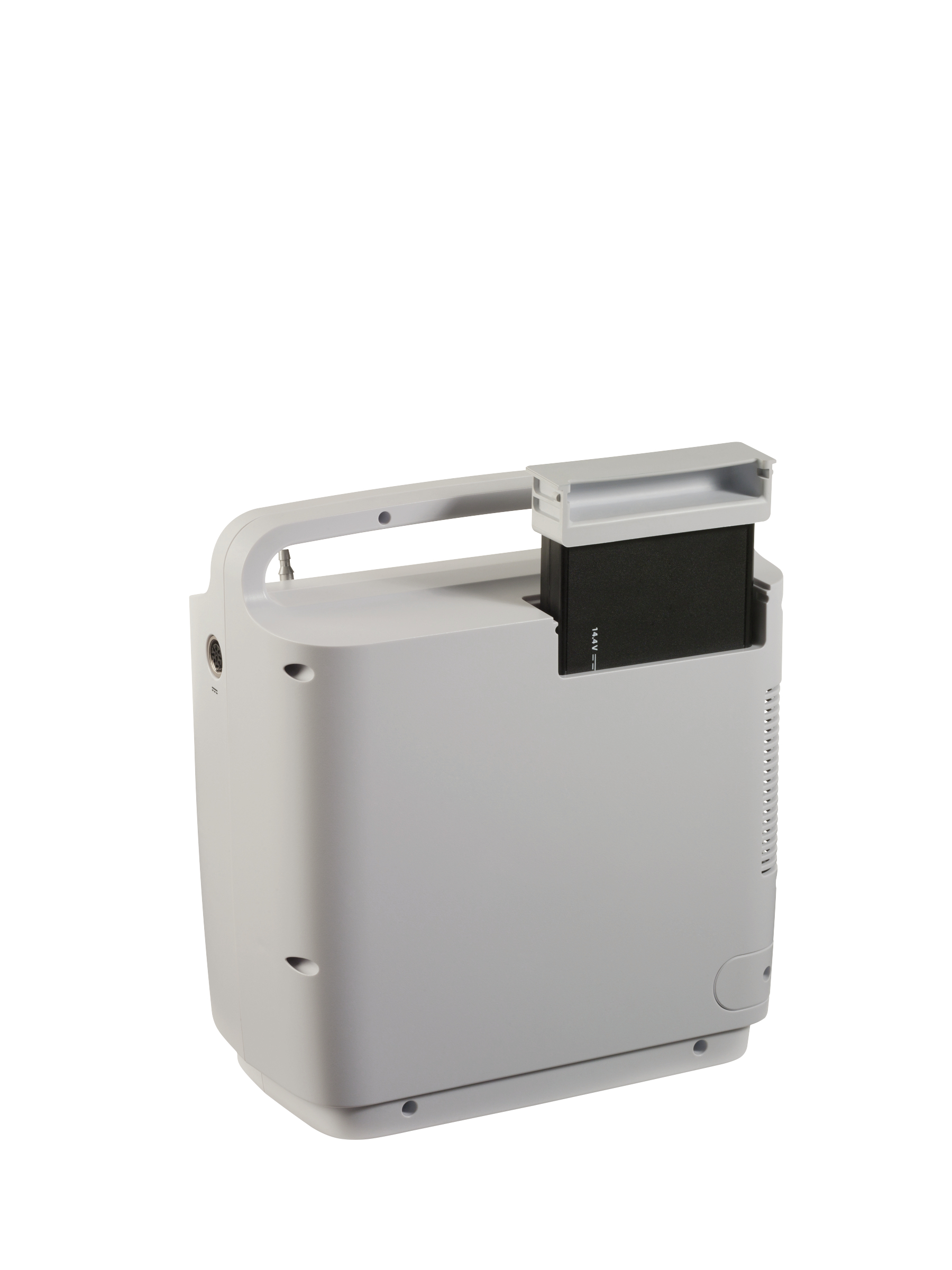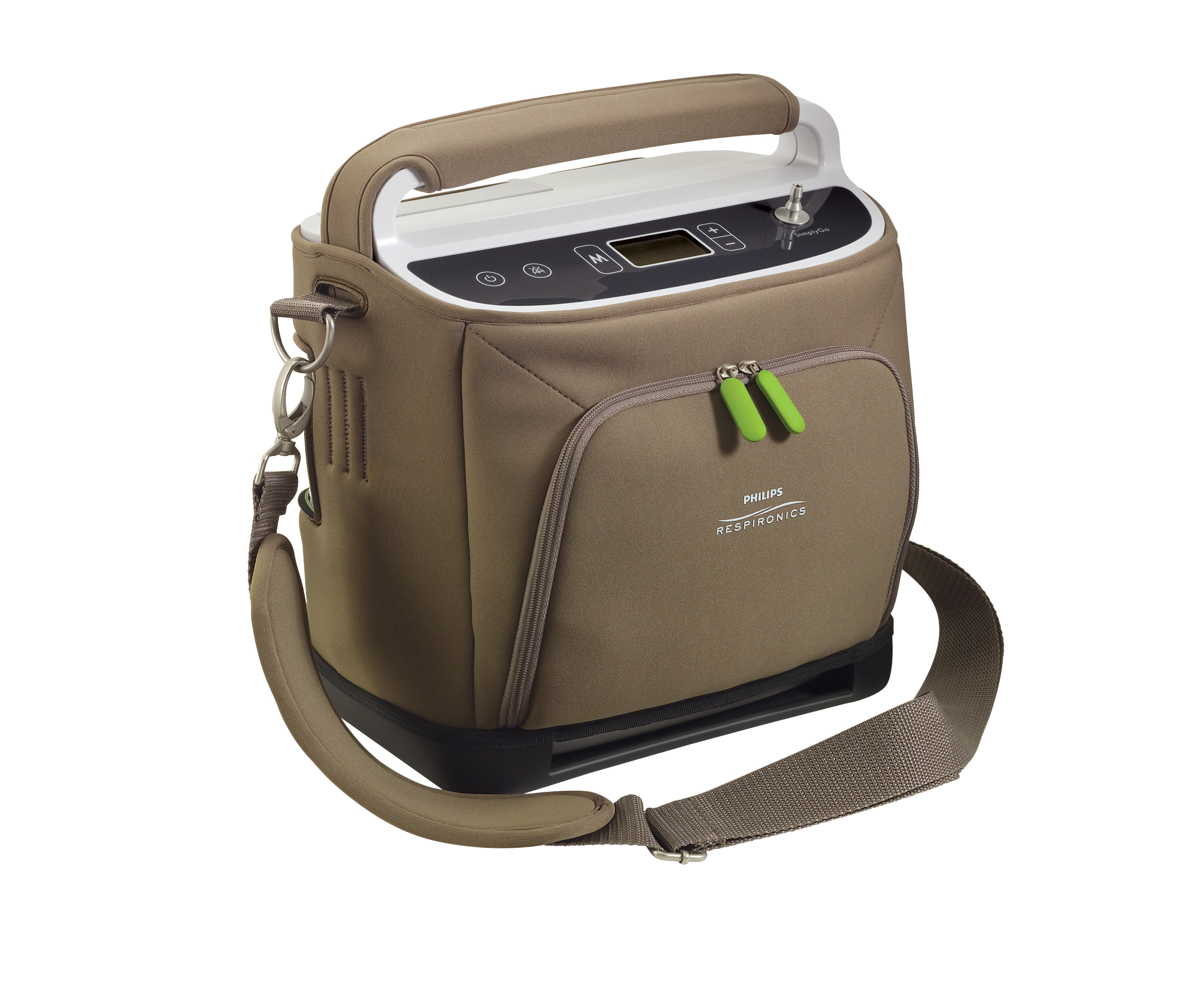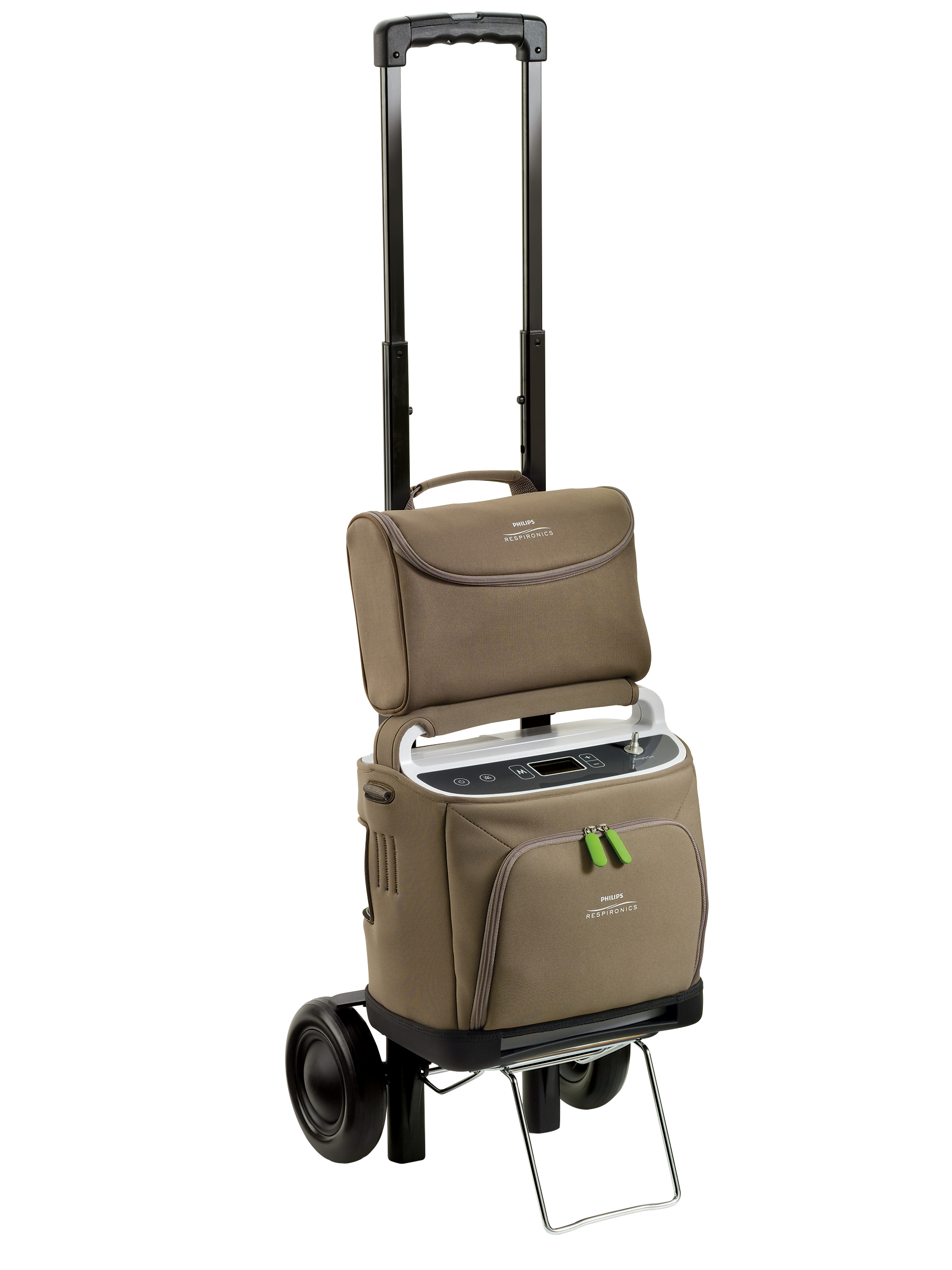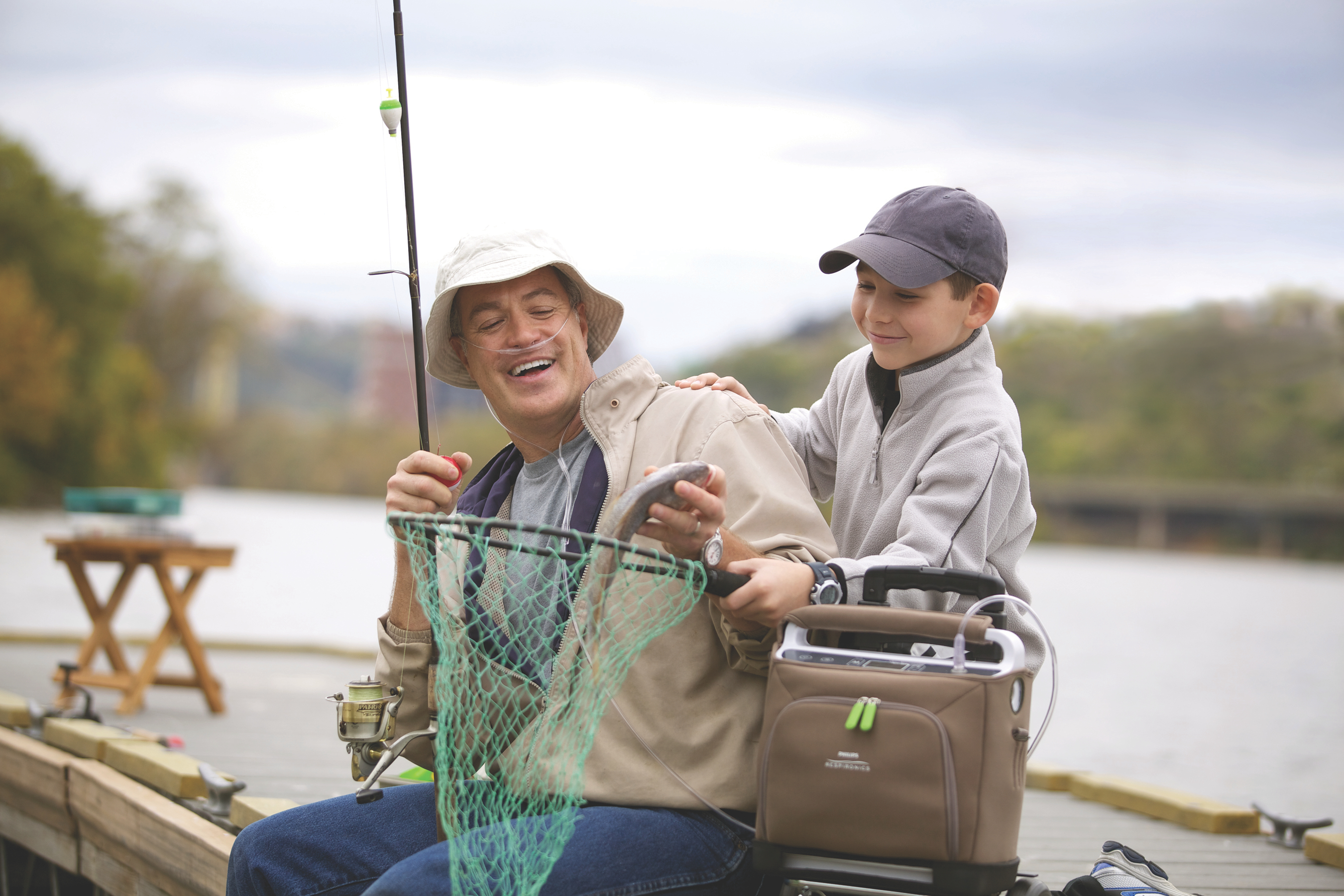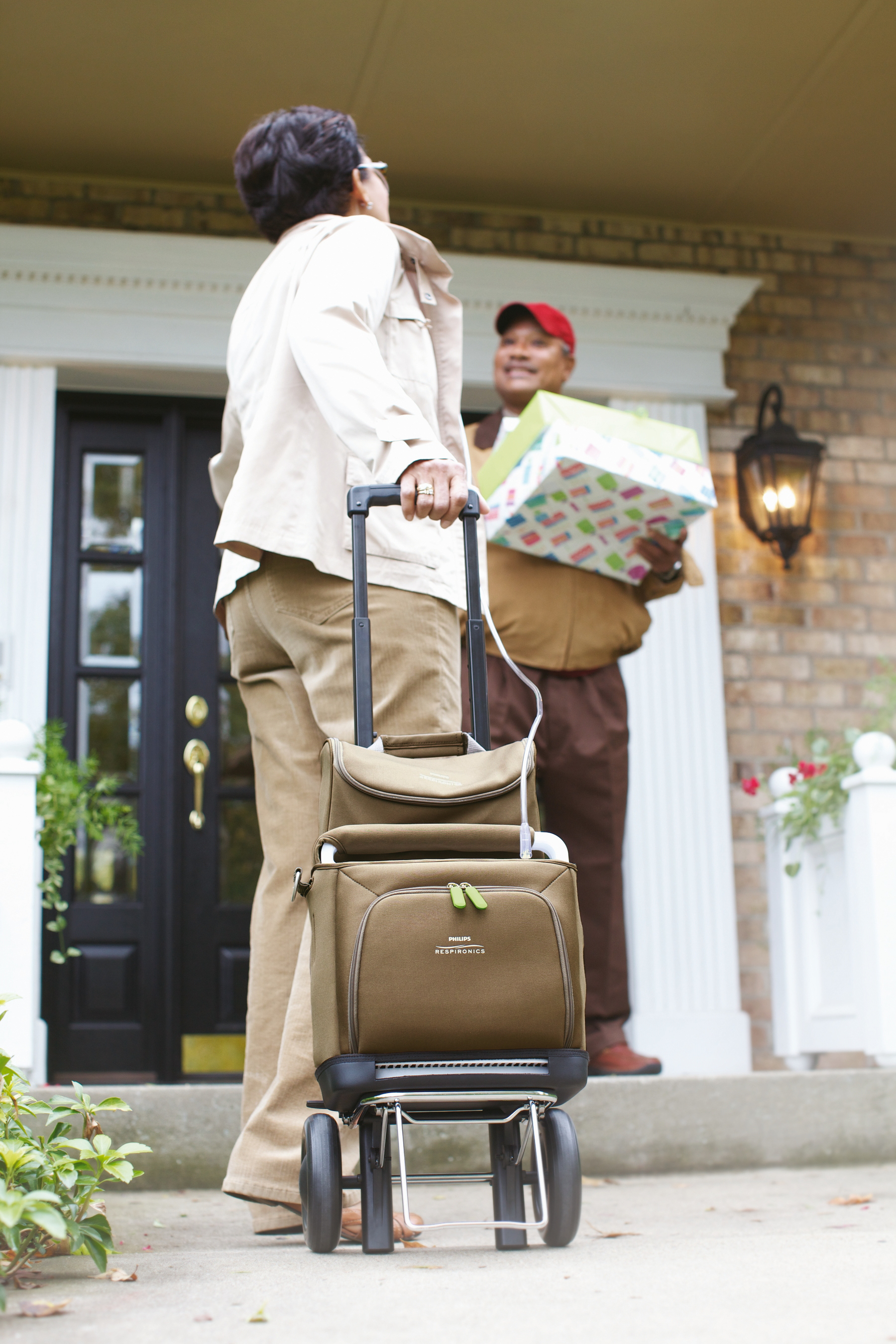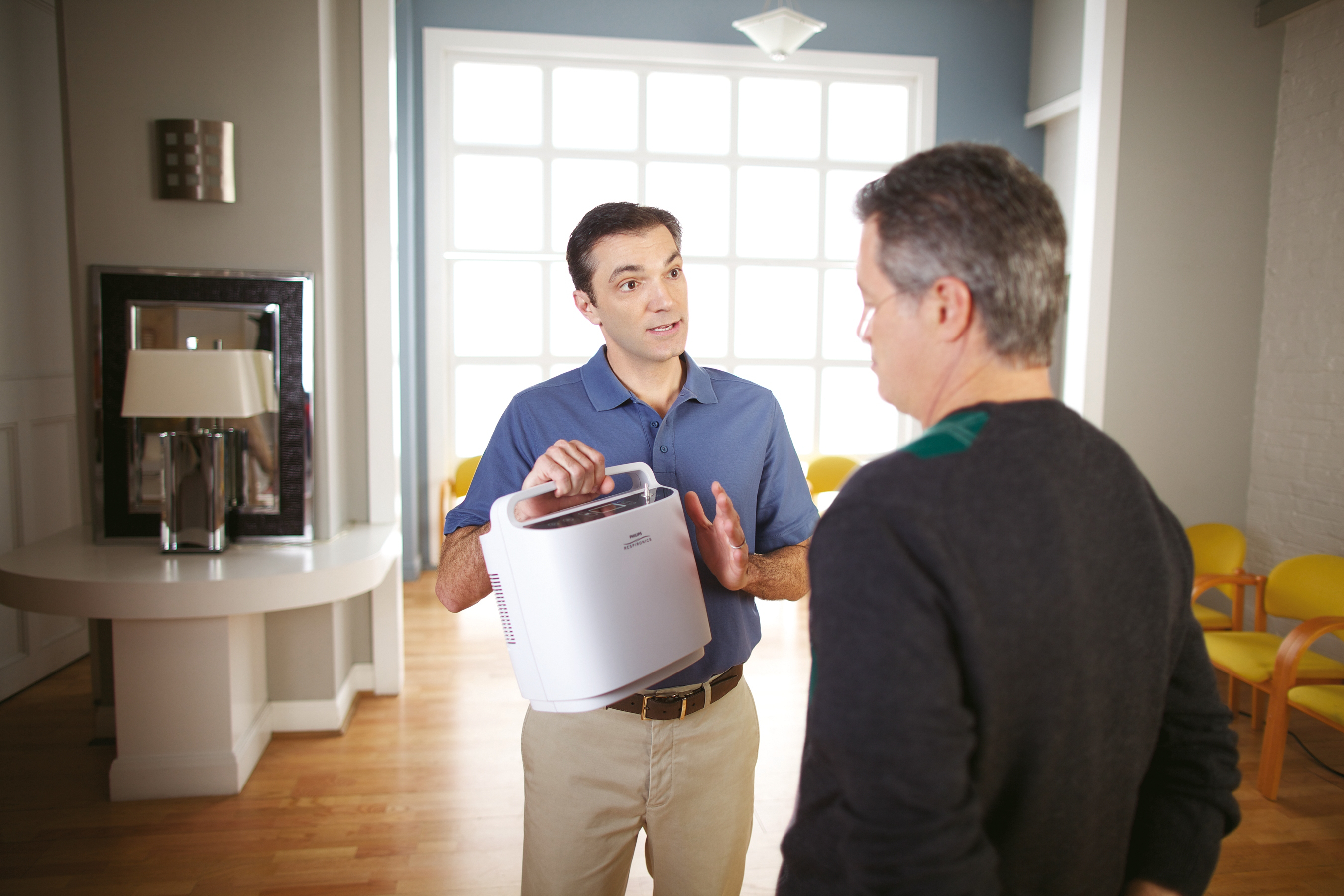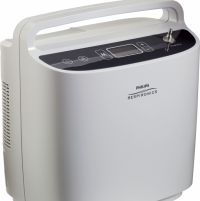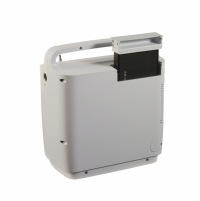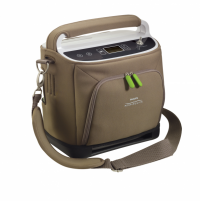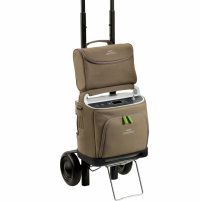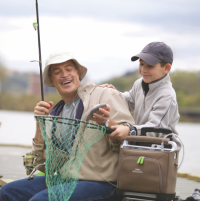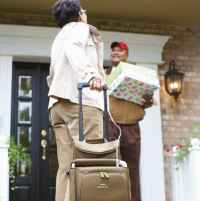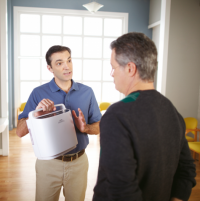 SimplyGo is the only portable oxygen concentrator to offer continuous flow and pulse-dose delivery in one lightweight device, weighing only ten pounds. View more
SimplyGo is the only portable oxygen concentrator (POC) to offer continuous flow and pulse-dose delivery in a single device weighing only 10 pounds. That means you can now manage your therapy and lifestyle needs with just one POC. Designed to be rugged and easy to use, SimplyGo is truly a new breed of lightweight and attractive portable concentrators. Simplify your lifestyle with the SimplyGo portable oxygen concentrator from Philips Respironics.
Meets Most Patients' Needs
SimplyGo packs more of what you need in one POC, without packing on unwanted pounds. In fact, SimplyGo is the only continuous flow POC to weigh in at ten pounds. And for those who need higher pulse settings at night, the sleep mode provides increased trigger sensitivity and a softer pulse for exceptional comfort. There's simply no POC more flexible than SimplyGo.
Redefines Ruggedness
When it comes to toughness, SimplyGo is no pushover. With a long-life compressor, high-quality parts, a high-impact resistant design, and oversized cart wheels, this POC was built to set new standards of ruggedness. During development, SimplyGo was rigorously tested and subjected to extreme conditions including impacts, vibrations, and temperatures to deliver reliable performance day in and day out.
Powered for Success
One of the keys to SimplyGo's portability is its lightweight and compact battery. SimplyGo's battery is immediately accessible and can be easily changed. There are no awkward external battery belts or connectors that get in the way or hard-to-maintain internal batteries.
Included in your package:
Carrying Case
Mobile Cart
1 Rechargeable Lithium-Ion Battery
DC and AC Power Cords
Accessory Bag
User Manual
Specifications
| | |
| --- | --- |
| Oxygen Concentrations | 86 to 97% at all settings |
| Continuous Flow Settings | 0.5 LPM, 1 LPM, 1.5 LPM, 2 LPM |
| Sound Level | ≤ 43 dB at pulse setting 2 |
| Size | 11.5 in x 10 in x 6 in |
| Weight | 10 lbs (4.5 kg) with battery |
| Operating Temperature | 41° to 104°F (5° to 40°C) |
| Storage Temperature | -4° to 140°F (-20° to 60°C) unit only |
| Altitude | Up to 10,000 ft. (3048 m) |
| Filtration | Internal bacteria filter |
| DC Power - Input | Input 11.5 to 16 VDC, 18 A max |
| DC Power - Output | Output 19 VDC, 7.9 A max |
| AC Power - Input | Input 100 to 240 VAC, 50/60 Hz, 1.7 A max |
| AC Power - Output | Output 19 VDC, 7.9 A max |
| Power Consumption | 150W while charging, 120W while not charging |
| Lithium Ion Battery | 14.4 VDC, 6600 mAh, 1.5 lbs., charge time 2-3 hrs |
Attractive, sleek design
Easy-to-remove battery
Intuitive, easy-to-read screen
Convenient carrying case
Handy fold-up cart
Detachable accessory bag
Long-life compressor for long-lasting care
Streamlined control panel is convenient and easy to use. All device operations are immediately at your fingertips
SimplyGo has several operating alarms that allow you to monitor its performance