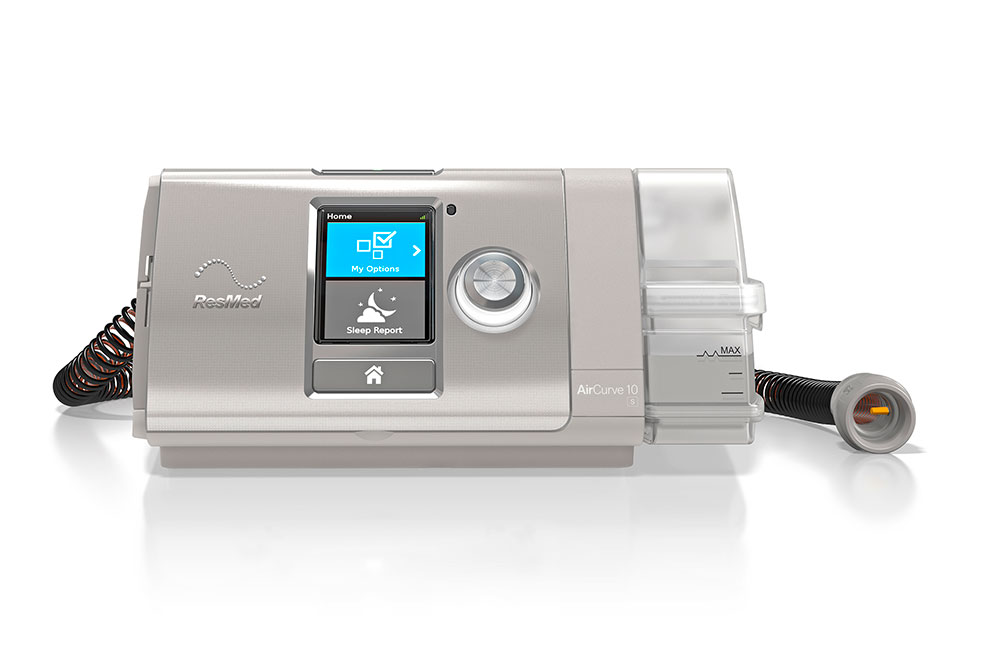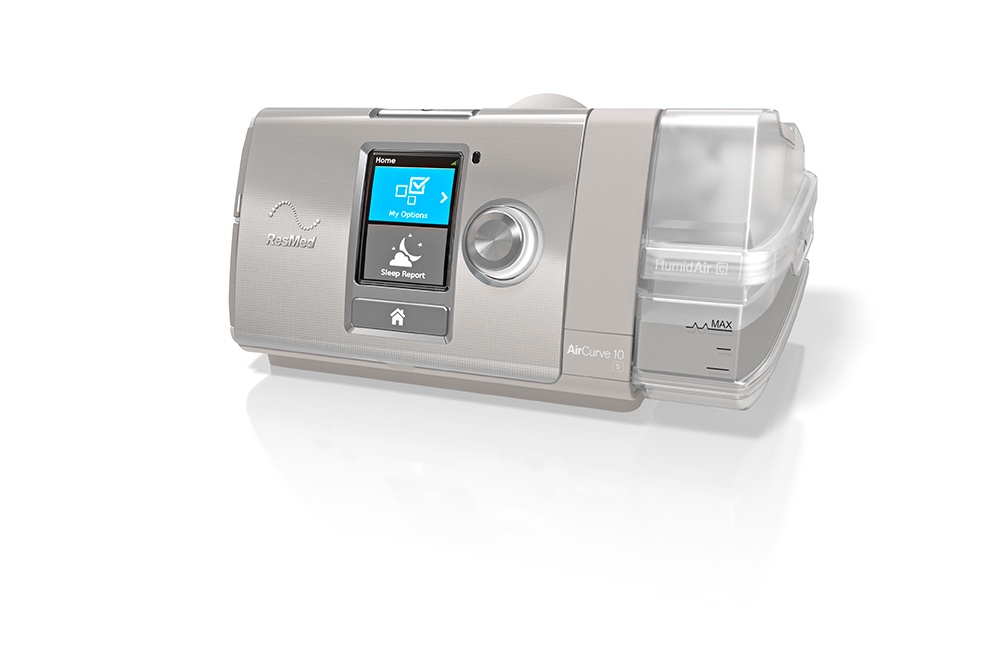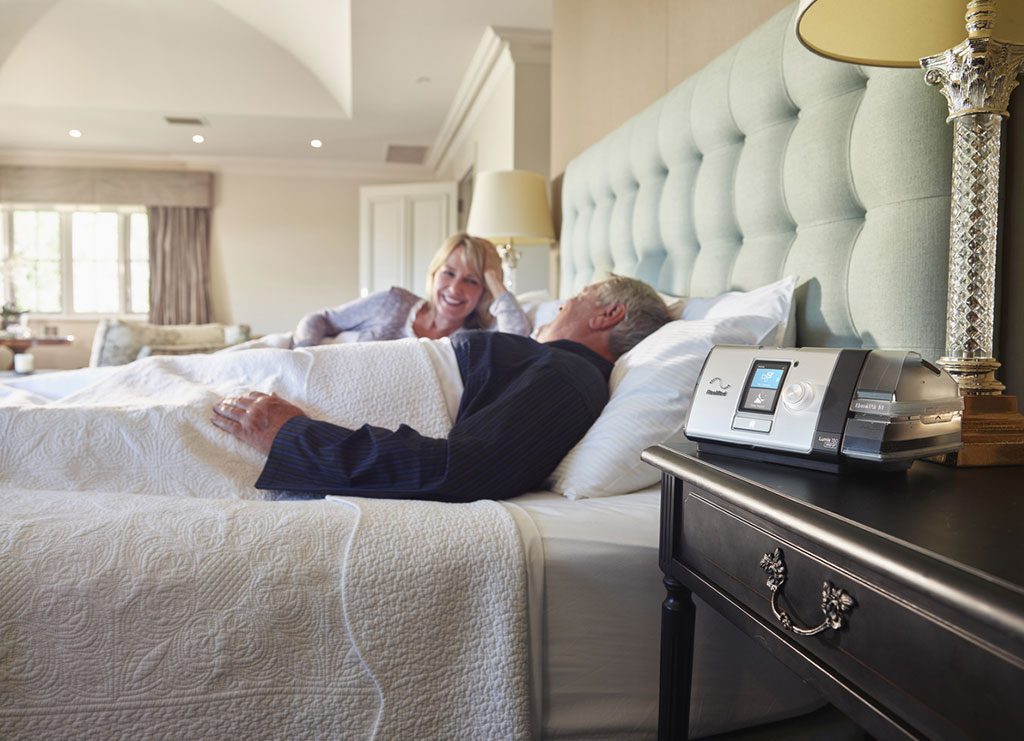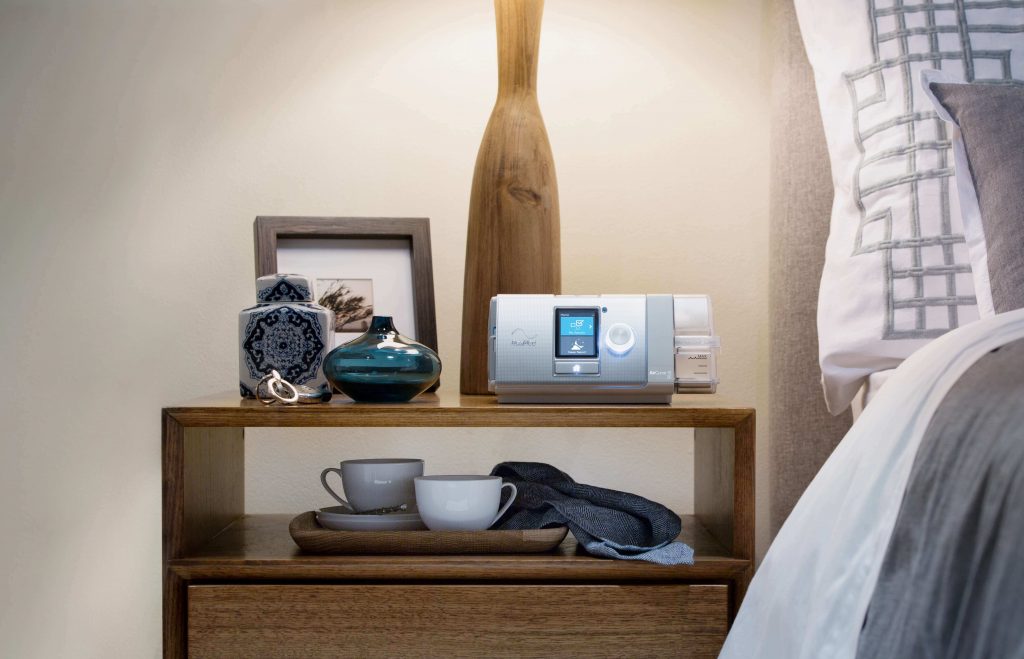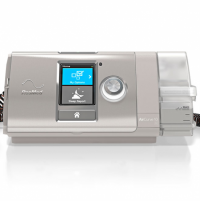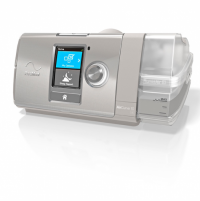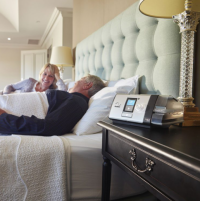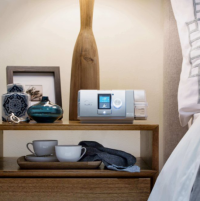 The AirCurve™ 10 ASV offers truly personalized therapy for obstructive sleep apnea (OSA), central and/or mixed apneas, or periodic breathing. View more
The AirCurve™ 10 ASV offers truly personalized therapy for obstructive sleep apnea (OSA), central and/or mixed apneas, or periodic breathing. By treating central breathing disorders with auto-adjusting pressure support – and upper airway obstruction with auto-adjusting EPAP – the device works to rapidly stabilize respiration.1
As the only one of its kind to target the patient's own recent minute ventilation, ResMed's ASV is the most clinically studied adaptive servo-ventilation therapy. AirCurve™ 10 machines provide enhanced settings designed to make sleep apnea treatment more comfortable. Each model also offers myAir™ access to help you stay on track throughout your sleep apnea treatment journey.

ASVAuto Mode
ASVAuto mode can help streamline titration protocols by offering automatically adjusting Pressure Support and EPAP. ASVAuto mode will stabilize ventilation using Pressure Support to keep patients at their target minute ventilation. It will also automatically stabilize the upper airway with an increase in EPAP on the next breath following an event to treat and help prevent obstructions.

Easy-Breathe Technology
The AirCurve 10™ ASV's easy-breathe pressure waveform mimics the wave shape of normal breathing and replicates it to deliver natural breathing comfort.

Ramp
The ramp feature helps you fall asleep more easily by delivering low pressure at the start of the therapy session and gradually increasing it to the prescribed level after a programmed amount of time.

Leak Management
The leak management feature ensures greater synchrony and helps maintain comfort by offsetting variations and inconsistency due to leak.

Integrated Humidification
Built-in humidification is a standard feature in all AirCurve 10 devices, offering you the ultimate in therapy comfort. And with Climate Control's enhanced Auto option, you can simply attach the ClimateLineAir™ heated tube and press Start on the device – no settings to change and no complicated menus to navigate.

Climate Control
Climate Control comprises the HumidAir™ humidifier and the ClimateLineAir™ heated air tube and is designed to deliver constant, comfortable temperature and humidity levels. It also aims to minimize the common side effects of therapy to increase compliance.

User-Friendly Controls and Interface
The user-friendly controls and an intuitive interface make it simple to navigate settings and your nightly sleep report.

Gives You Access to myAir™
Offers myAir™, an online support program and app that helps you track your therapy while providing personalized coaching tips and encouragement.

Here's How It Works:
The machine pushes air through the tubing to the mask.
The mask allows pressurized air to enter the airway.
The humidifier adds moisture to the air you breathe.
The 90w power supply unit provides continuous power.
The filters are used to keep allergens out of the airflow.
Included in your package:
Device with HumidAir™ Integrated Humidifier
Water Tub
Air Tubing
Power Supply Unit
Travel Bag
SD Card (Not available in all devices)
Specifications
| | |
| --- | --- |
| Dimensions | 4.57" x 10.04" x 5.91" |
| Weight | 44 oz |
| Air Filter - Hypoallergenic | Efficiency:>98% ~7-8 micron dust; >80% ~0.5 micron |
| Air Filter - Standard | Average arrestance: >75% for ~7 micron dust |
| Aircraft Use | Meets Federal Aviation Administration requirements |
| Operating Pressure Range | 4 to 25 cm H2O |
| Sound Level | In accordance with ISO 4871:1996 |
| CPAP | Yes |
| Remote Assist | Yes |
| AirView | Yes |
| Built-In Wireless Connectivity | Yes |
| SmartStart | Yes |
| Expiratory Pressure Relief | Yes |
| Climate Control | Yes |
| AutoRamp | Yes |
Delivers effective, comfortable therapy for a wide range of patients
ASV algorithm constantly learns your unique respiratory rate, delivers pressure matched to breathing
Vsync continuous leak management technology helps provide patient-ventilator synchrony during leak
HumidAir™ Humidifier, ClimateLineAir™ heated air tube are designed to deliver constant, comfortable temperature
Using AirView™, you can access nightly therapy data, troubleshoot remotely and change device settings remotely
Compatible with up to 15 L/min of supplemental oxygen in CPAP and ASV modes and up to 4 L/min in ASVAuto mode
Optional pulse oximetry monitoring