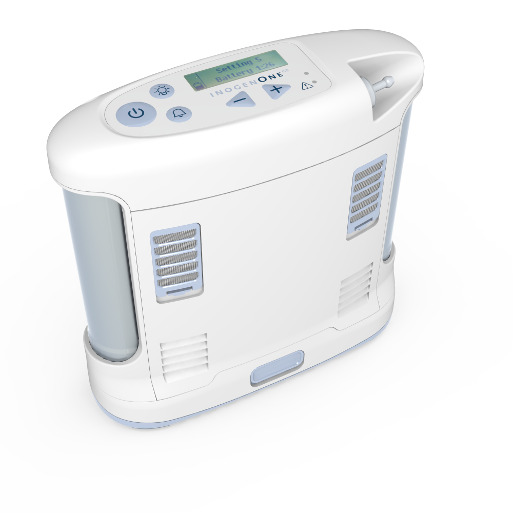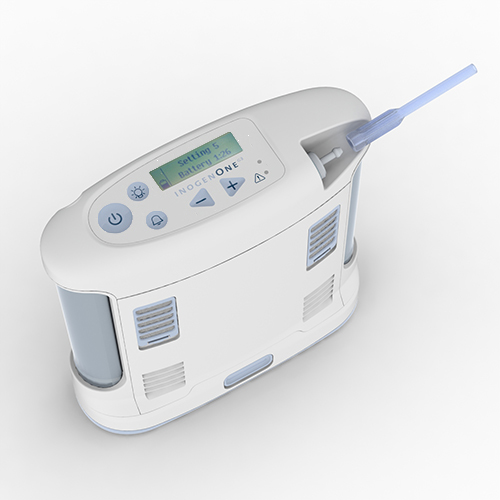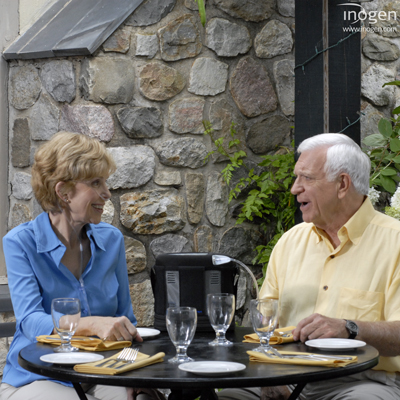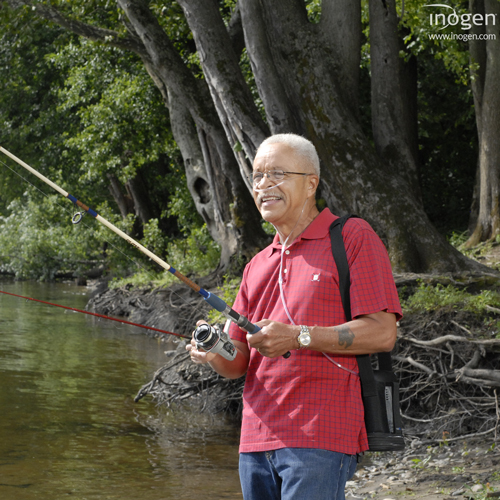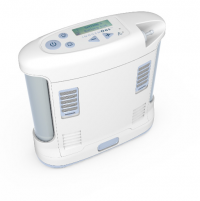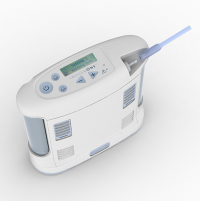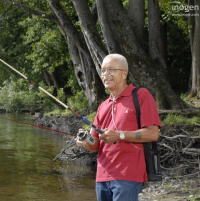 If you require medical oxygen, an Inogen One concentrator affords you the freedom and independence to do as you please, when you please, without the heavy burden of an oxygen tank. The Inogen One G3 is Oxygen. Anytime. Anywhere. View more
The Inogen One G3 delivers the independence of a portable oxygen concentrator in one of the smallest, lightest and quietest packages available to the oxygen user today.
With the Inogen G3 oxygen concentrator, you can jump in the car to run errands or take a weekend trip to see family anytime you want. And, since the Inogen One G3 meets FAA requirements, you can even take it on a plane to go on vacation! The Inogen G3 oxygen concentrator makes traveling with your supplemental oxygen supplies as easy as possible to help improve your quality of life on oxygen therapy.
The Inogen One G3 is your one portable solution for oxygen at home, away and for travel, 24/7. It's oxygen therapy on your terms. Enjoy improved freedom, mobility and independence with the Inogen G3 oxygen concentrator. Oxygen. Anytime. Anywhere.®
Included in your package:
One single battery
Concentrator
Standard 3-year warranty
AC/DC power supplies
Carry bag, user manual
Meets FAA requirements
Intelligent Delivery Technology®
Specifications
| | |
| --- | --- |
| Weight | 4.8 lbs. |
| Dimensions | 8.75 × 3.0 × 8.25 in |
| Oxygen Flow | Intelligent Delivery Technology® |
| Oxygen Flow | Five flow settings from 1-5 |
| Power Settings | AC Power Supply 100-240V, 50-60Hz |
| DC Power | For mobile use in car/airplane |
| Battery Duration - Single Battery | Up to 4.7 hours |
| Battery Duration - Double Battery | Up to 10 hours |
| Noise Level | 39 dBA* |
| Limited Warranty | Concentrator: 3 Yrs; Sieve Beds/Accessories: 1 Yr |
| Use | Designed for stationary, portable, and travel |
Weighs only 4.8 lbs.
Has flow settings from 1-5
Designed for use in home or on the go
Meets FAA requirements
Helps you regain your freedom
One of the smallest, lightest and quietest packages available to oxygen users